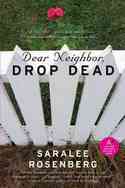 August 2008
On Sale: July 22, 2008
Featuring: Aaron Findley; Beth Diamond; Mindy Sherman
319 pages
ISBN: 0061253774
EAN: 9780061253775
Trade Size
$13.95
Women's Fiction Contemporary
Buy at Amazon.com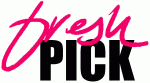 Dear Neighbor, Drop Dead
by Saralee Rosenberg
"A "for sale" sign on our lawn is fine unless you're not the one who put it there."
Nora Ephron hates her neck, but Mindy Sherman hates her whole body. A forty-one year old mother of three, she is still trying to squeeze into jaws-of-life jeans, for in her Long Island neighborhood, size four is, well, fat. Not even her husband, Artie, is immune. "Someone called us Shrek and Fiona," she cried.
That someone is next door neighbor, Beth Diamond, a tall, toned *MILF who seeks perfection in everything from her kids to her carpools, referring to her BlackBerry for infractions when Mindy disregards either. Lucy and Ethel they are not, so can they play nice when they both enter Downtown Greetings' talent search and realize they have to compete as a team? Exactly.
In this story of fences and defenses, two women who have never shared a recipe suddenly must join forces in order to keep their messy plates spinning. It's a delicate balancing act, what with out-of-their mind in-laws, an errant husband, a troubled step-son, a failing business, an unplanned pregnancy, a possible relocation and a contest that might be a corporate hoax.
Their reality check nearly bounces until they uncover a startling secret. Neither would have been born if not for a chance encounter of their mother and grandmother on the Kindertransport, the rescue train that saved thousands of Jewish children during World War II.
DEAR NEIGHBOR, DROP DEAD is a hilarious, heartfelt romp through bedrooms, boardrooms and backyards, making unlikely heroines out of two suburban moms who never imagined themselves as successful entrepreneurs, let alone as best friends.

The best neighbor is the one who is never home.
Excerpt
"Have you seen my Costco card?" Artie brushed and spit. "I could have sworn it was in my wallet."
"It was." Mindy dried her face. "Then I confiscated it."
"I knew it!" His baby browns were on high beam. "What the hell did you do that for?"
"Because normal people who go in for batteries and a roast chicken don't walk out with six cases of Gatorade and a kayak."
"Not just Gatorade. Fierce Grape! You know the kids go crazy for that flavor."
"Fine. But a kayak?"
"It called out to me."
"Hello? I'm your wife. I can prove you once got seasick in a hot tub."
"I was on medication."
"It's not funny, Artie. We are so broke right now."
"You still shouldn't have Read More…