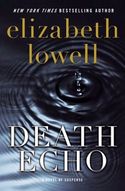 June 2010
On Sale: June 1, 2010
Featuring:
MacKenzie Durand; Emma Cross
384 pages
ISBN: 0061629758
EAN: 9780061629754
Hardcover
$24.95
Romance Suspense
Buy at Amazon.com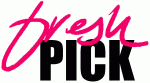 Death Echo
by Elizabeth Lowell
Former CIA agent Emma Cross thought she got out of dangerous work when she took a job with St. Kilda's consulting. A little PI work and troubleshooting is certainly less stressful than Tribal Wars. At least it was until she found herself caught in the middle of an international incident.
Until five years ago, MacKenzie Durand and his Special Ops team were deployed into some of the world's nastiest places. On the last op, he was the only survivor. After a rumor started circulating that the CIA hung his team out to dry with bad intel, he quit and never looked back.
Thrown together by an organization of bad guys with international ties more dangerous than either realizes, Mac and Emma must put aside their distrust for each other in order to save more than just their own lives.