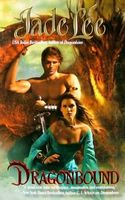 Dragons #2
April 2009
On Sale: April 1, 2009
Featuring: Sabina
336 pages
ISBN: 0843960477
EAN: 9780843960471
Mass Market Paperback
$7.99
Romance Paranormal, Fantasy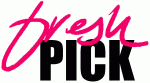 Horrific are a dragon's claws, its fiery breath and buffeting wings. Potent is its body, fraught with magic down to the very last glistening scale. But most fearsome of all is a dragon's cunning —- and the soul that allows it to bond with humans.
Sabina was the one girl of her generation chosen as Dragonmaid, friend and caregiver to the copper dragon of her nation's tyrant king. There she witnessed the greed, lust and rage such a beast could incite—and acquired her own very dark secret.
Excerpt
The Negotiation
Now
Dragon fire burned people alive. It boiled the skin, seared the bones, and left nothing behind but a charred smear of hot grease. But if Sabina stood away from the plume, just three handspans aside, then all her clothes were burned away, her skin took on a rosy blush, and she would end up flushed and naked before the most exquisite creature in the world.
Sabina stared at the fire in the inn's hearth and remembered her past. She recalled the scorched smell of burning hair; the rough, abrading caress of scales on skin; the feel of a mouth so dry that her tongue could not even wet her teeth, much less her chapped and bleeding lips.
Dragon fire, dragon scales, and dragon love—she had known them all, and all she had to Read More…