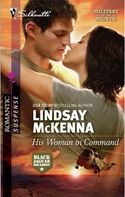 March 2010
On Sale: March 1, 2010
Featuring: Gavin Jackson; Nike Alexander
224 pages
ISBN: 0373276699
EAN: 9780373276691
Mass Market Paperback
$4.99
Romance Suspense
Buy at Amazon.com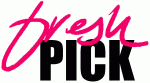 His Woman In Command
by Lindsay McKenna
Captain Nike Alexander is in Afghanistan for one reason only—to use her pilot skills. She doesn't have time for men, especially military men. Playing hard to get with Captain Gavin Jackson comes as naturally to Nike as flying one of her Apaches. But Gavin's sexy-as-sin smile is making it harder and harder to say no.
Captain Gavin Jackson loves a challenge, but has never encountered one as stunning as Nike. Just as the ice between them thaws, Nike finds herself in a dangerous situation. Now Gavin will have to use his expertise as a special ops soldier to rescue the woman he can't live without…
Excerpt
"Twenty bucks says you can't get that good-lookin' woman to come over to our table and have a beer with us," Staff Sargeant Neal Robles challenged.
Captain Gavin Jackson, leader of a ten-man Special Forces team, squinted in the semidarkness of the officers' club—a tent on the most dangerous border in the world: between Afghanistan and Pakistan. It was the last day of their two weeks of rest between month-long assignments in the field. Tomorrow, they'd be back out in the badlands border area hunting Taliban. Gavin sat with his nine men. The pitcher of frothy cold beer in front of them went quickly.
The woman in question had just entered the spacious tent, catching the attention of every man in the room. She was about five foot eight, with short, curly black hair framing an oval Read More…