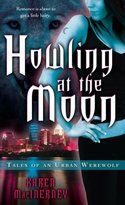 Tales of an Urban Werewolf #1
March 2008
On Sale: February 26, 2008
Featuring: Sophie Garou
384 pages
ISBN: 0345496256
EAN: 9780345496256
Paperback
$6.99
Paranormal, Romance Paranormal, Fantasy Urban
Buy at Amazon.com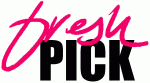 Howling at the Moon
by Karen MacInerney
Romance is about to get a little hairy.
Sophie Garou seems to have it all: a great job at a prestigious accounting firm, a closet that rivals a Nordstrom showroom, and a terrific boyfriend who isn't afraid to use the "M" word. There's just one little itty- bitty problem: Sophie is a werewolf–and her time of month has a whole new meaning.
Needless to say, life among yummy flesh-and-blood humans is no piece of steak . . . er, cake!, but regular doses of wolfsbane tea and a mother who runs a magic shop have helped Sophie keep her paranormal pedigree under wraps. Still, when a sexy, golden-eyed werewolf prowls into town, Sophie finds herself struggling to keep her animal impulses in check–not to mention trying to keep things on track with her super hot (and super human) lawyer boyfriend. What's more, someone is threatening to expose Sophie for what she really is. And when her mother is accused of selling a poison-laced potion, Sophie must sniff out a culprit before the fur hits the fan.

This hilarious werewolf tale will keep you laughing — and begging for more!
Excerpt
I have a secret. A big, fat, hairy secret.
And I'm not talking minor-league stuff, like I once let Joseph Applebaum feel me up behind the seventh-grade stairwell or I got a Brazilian wax after work last Friday or I'm hiding a neon blue vibrator called the Electric Slide in my night table. Which I'm not, by the way. In case you were wondering.
No, this is completely different. And as far as I knew, only two—well, technically one, but we'll call it two—people in the entire world knew about it.
Until this morning.
Usually, I waltz into my office at Withers and Young with my skinny latte, extra foam, and find nothing but a neat stack of manila folders waiting for me. Today, however, next to the manila folders—labeled with the new Read More…