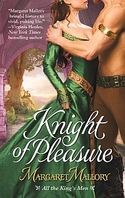 All The King's Men #2
December 2009
On Sale: December 1, 2009
Featuring:
Sir Stephen Carleton; Lady Isobel Hume
400 pages
ISBN: 0446553387
EAN: 9780446553384
Mass Market Paperback
$6.99
Romance Historical
Buy at Amazon.com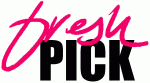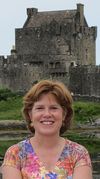 A Fresh Fiction favorite is a finalist for the 2010 RWA RITA category Historical Romance.
Knight Of Pleasure
by Margaret Mallory
THE GREATEST PASSION
Lady Isobel Hume is an expert swordswoman who knows how to choose her battles. When the king asks her to wed a French nobleman to form a political alliance, she agrees. But that's before the devilishly charming Sir Stephen Carleton captures her heart-and tempts her to betray her betrothed, her king, and her country.
IS WORTH THE GREATEST PERIL
Sir Stephen Carleton enjoys his many female admirers-until he dedicates himself to winning the lovely Isobel. So when a threat against the king leads Isobel into mortal danger, Stephen has a chance to prove that he is more than a knight of pleasure…and that love can conquer all.

Love reigns during turmulent times.
Excerpt
Whish! Whish! Whish!
The sound interrupted Sir Stephen Carletonfs thoughts as he passed the storeroom. Drawing his sword, he eased the low wooden door open to take a look.
"Lady Hume!"
She looked as surprised as he was to catch her alone in a storeroom attacking a sack of grain with a sword.
"The poor thing is defenseless," he said, cocking his head toward the sack. Grain was seeping onto the dirt floor from several small tears.
"Close the door!" she hissed. "I cannot be seen here."
And what a sight she was, with her cheeks flushed and strands of dark hair sticking to her face and neck. God preserve him. He stepped inside and firmly closed the door behind him.
"I meant for you to remain outside when you closed it."