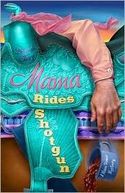 Mace Bauer #2
July 2009
On Sale: July 1, 2009
336 pages
ISBN: 0738713309
EAN: 9780738713304
Paperback
$14.95
Mystery Amateur Sleuth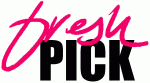 Mama Rides Shotgun
by Deborah Sharp
Mama's fixin' to marry husband number five. But beforeshe does, she convinces daughter Mace to saddle up for somecountry-gal bonding on the Florida Cracker Trail. Thesix-day ride is going fine until wealthy rancher LawtonBramble keels over in his Cow Hunter Chili.
Aone-time beau of Mama's, Lawton Bramble had a bad ticker andtons of enemies. Mace has her doubts about natural causes,along with a long list of suspects who might have "spiced"the cattleman's chili. Mace's worried sisters Maddie andMarty join the ride, as does her sexy ex-beau, DetectiveCarlos Martinez. With—or despite—their help, Mace isdetermined to corral this killer.

. . . looks like the gang's all here and up to their knees in murder and mayhem.