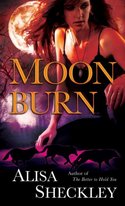 June 2009
On Sale: May 19, 2009
Featuring: Red Mallin; Abra Barrow
368 pages
ISBN: 0345505883
EAN: 9780345505880
Mass Market Paperback
$6.99
Fantasy Urban
Buy at Amazon.com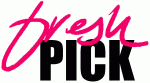 Some instincts are too powerful to deny. Except when the moon is full…
Some instincts are too powerful to deny.
In the past year, veterinarian Abra Barrow has gone through some major changes: She's left Manhattan for the deceptively quiet small town of Northside, ditched her cheating husband, and discovered that he has infected her with the rare werewolf virus. Now Abra is finally beginning to feel as if she has her life under control–except when the moon is full.
But then, all of a sudden, Abra starts losing her temper–and her inhibitions–even when the sun is shining. Her new man, shape-shifting wildlife expert Red Mallin, seems to know more about her condition than he's letting on, but he's a little preoccupied with strange creatures that have been crossing the dimensional border.
With her hormones in overdrive, Abra finds herself releasing the beast in all the men around her. As life in Northside becomes increasingly more peculiar–and more perilous–she must decide whom she can trust . . . when she's not even sure she can trust herself.

A darker and more satisfying fantasy than your typical tale of urban weres.
Excerpt
Chapter 1
Manhattan is not the center of the universe. It only feels that way. But outside of the immense gravitational pull of that small island, there are whole other realms of existence.
For the past year, I've been living in the town of Northside, which is two hours from the city but subscribes to an alternate reality. Winter arrives earlier and tests your resourcefulness. The moon is more of a presence. Your regular waitress not only knows exactly what you're going to order, she also knows how much money you have in the local bank, the status of your divorce negotiations, and your entire medical history, down to the name of the prescription cream you just called in to the pharmacy.
Yet there are also secrets that are easier to conceal here, buffered by trees and mountains and distance Read More… Previous Picks