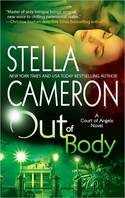 Court of Angels #1
March 2010
On Sale: March 1, 2010
Featuring:
Marley Millet; Gray Fisher
400 pages
ISBN: 0778327620
EAN: 9780778327622
Mass Market Paperback
$7.99
Romance Paranormal, Romance Suspense
Buy at Amazon.com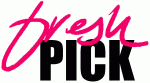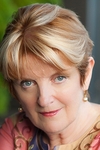 Suspense with a touch of paranormal brings the French Quarter alive.
Born of an ancient family of clairvoyants, Marley Millet finds that her psychic gift is both unsettling and incredibly dangerous. She never wants to "travel" again—but the choice is not hers to make.
After glimpsing the fates of two missing New Orleans jazz singers, Marley knows she has no choice and must speak up before more women disappear. Flinty cop-turned-writer Gray Fisher, who interviewed both chanteuses before they vanished, takes a special interest in Marley's incredible story—and in Marley.
Scouring the wild clubs of the French Quarter, Marley and Gray make an unlikely and uneasy team. But their determination is matched only by the heat between them…and the evil they have uncovered.

This chilling new paranormal series takes romantic suspense to a new level of merit.
Excerpt
Chapter 1
A woman would die.
Unless Marley Millet could find the victim, and quickly, it would be too late. Marley was convinced this was true and that she was the only one who could help.
In her crowded workroom on the third floor of J. Clive Millet, Antiques, on Royal Street in New Orleans, Marley paced in small circles, desperate for insight that would tell her how to find and rescue an innocent marked for murder.
On her workbench stood a red lacquer doll house, an intricate piece of nineteenth century Chinoiserie placed in her hands by a stranger for safe and secret keeping. She hadn't and still didn't know why, except that the house was the portal that led to a place of great danger for some. Above the curvy roof with flaking gilt twirls at Read More…