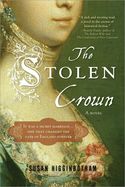 March 2010
On Sale: March 1, 2010
Featuring: Katherine Woodville
400 pages
ISBN: 1402237669
EAN: 9781402237669
Paperback
$14.99
Historical
Buy at Amazon.com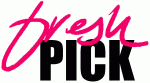 The Secret Marriage That Forever Changed The Fate Of England
On May Day, 1464, six-year-old Katherine Woodville, daughter of a duchess who has married a knight of modest means, awakes to find her gorgeous older sister, Elizabeth, in the midst of a secret marriage to King Edward IV. It changes everything—for Kate and for England.
Then King Edward dies unexpectedly. Richard III, Duke of Gloucester, is named protector of Edward and Elizabeth's two young princes, but Richard's own ambitions for the crown interfere with his duties…
Lancastrians against Yorkists: greed, power, murder, and war. As the story unfolds through the unique perspective of Kate Woodville, it soon becomes apparent that not everyone is wholly evil—or wholly good.
Excerpt
As I stood there, at a loss for words and sensing that I had somehow done a Bad Thing, the groom turned and stood, making me gasp. He was tall—well over six feet—and dazzlingly handsome, with hair of a rich brown. Small, sallow, and of middling appearance, I was none of those things, and I averted my eyes as if caught gazing into the sun. "Well, now. Who is this young lady?"
"Katherine, sir," I managed.
"Kate," the groom said as I thrilled from my head to my toes. How did this man know that I loved to be called "Kate," only Mother insisted on the more dignified "Katherine"? He turned to my sister. "I've changed my mind, I'm afraid. This will be my new bride."
"She's a trifle young for you," said Read More…