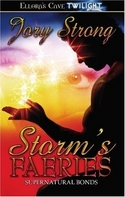 Supernatural Bonds #2
February 2006
On Sale: February 1, 2006
Featuring: Tristan Lisalli; Storm O'Malley
248 pages
ISBN: 1419954245
EAN: 9781419954245
Trade Size
$12.99
Romance Erotica Sensual
Buy at Amazon.com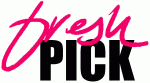 Available in Kindle as of 11/09!
The Fates do enjoy their little amusements.
Storm O'Malley thought she'd always be a beat cop. But when she helped catch a serial murderer, she became a detective and a member of the elite Homicide squad. Now she's got a murder to solve and a new reason to call on the gorgeous professor she met on the Dean case.
The first time Professor Tristan Lisalli met Storm, she was off limits because he couldn't afford to get mixed up in a high-profile case. No supernatural could. Much less a noble of the Sidhe court. But after that case was solved, he'd fully intended to challenge his cousin Pierce with the seduction of a woman—with the seduction of Storm. But now Storm is involved in another high-profile case. A murder again, but with a difference. Treasure.
No fey creature can resist the legendary Medici Chalice of Eros. But if what Tristan suspects is true, then the real treasure is Storm. He thinks she just might be his forever wife—and Pierce's as well.
Excerpt
Apparently she wasn't the only one who wanted to eat him up. Storm frowned as a couple of women stopped in front of the booth, blocking her view of the delicious university professor and causing her aggravation meter to go up a notch–the way it did when she was in uniform and had to deal with a particularly obnoxious drunk.
She shook her head, trying to clear her mind and suppress the unexpected feeling of possessiveness. Get a grip here! She had never fought over a man in her life, and she was not going to start with this one–no matter how many erotic images flitted through her thoughts, and there were plenty of them.
She'd spent more time thinking about her brief encounter with Tristan than she'd ever admit to. She'd even gone so far Read More…