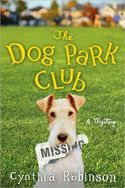 Max Bravo #1
July 2010
On Sale: June 22, 2010
Featuring:
Max Bravo
304 pages
ISBN: 0312559739
EAN: 9780312559731
Hardcover
$24.99
Mystery Pet Lovers
Buy at Amazon.com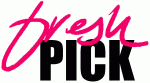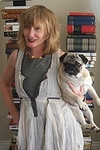 The Dog Park Club
by Cynthia Robinson
Max Bravo, an opera singer, is the unlikely protagonist in the first in a dynamite new cozy series that is wry, darkly comic, terminally knowing (David Gates, bestselling author of "Jernigan").
A noir tale of dogs, murder, and purple fleece jackets.
Max Bravo is vain, arch, brittle, and bored. His opera career has stalled out on the mid-tier. His hobby — debauchery — has become routine. And there's not enough fairy dust in the world to change the fact that, after a thirty-year adolescence, Max is finally middle-aged. But when Max becomes enmeshed with the eccentric regulars at a Berkeley dog park, he finds himself swept along into a bumbling, keystone chase to corner the murderer of a beautiful and beguiling young woman.
Excerpt
1
I saw Amy Carter the day before she disappeared. It was in Berkeley, at the dog park.
Amy was always there. She was a regular. There were eight of us regulars. We dropped by, drifted in, just about every day. We hung out, sometimes for hours.
Other people came in with their dogs. But they went out pretty quickly, leaving us to our insular, hermetic weirdness. We were the idiot dauphins ruling a shabby kingdom that nobody else wanted.
Amy Carter was different from the rest of us. She was poised and pretty, so pretty you almost forgot she was pregnant. And for a moment I had flattered myself into thinking that she found me handsome. She didn't say so. It was just the way she'd look at me sometimes—with those brown Read More…