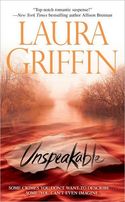 Tracers #2
July 2010
On Sale: July 1, 2010
Featuring: Elaina McCord; Troy Stockton
352 pages
ISBN: 1439152950
EAN: 9781439152959
Mass Market Paperback
$7.99
Romance Suspense
Buy at Amazon.com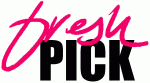 Some crime scenes you don't want to describe… some, you can't even imagine.
ELAINA MCCORD WANTS TO FIND A KILLER. BUT HE'S ALREADY FOUND HER.
Elaina McCord's dream of being an FBI profiler is threatened by her very first case—investigating a string of murders near a Texas beach resort. The victims, all young women, were drugged and brutally murdered, their bodies abandoned in desolate marshland. Elaina's hunch—met with disbelief by local police—is that these are only the latest offerings from a serial killer who has been perfecting his art for years, growing bolder and more cunning with each strike.
True-crime writer Troy Stockton has a reputation as an irresistible playboy who gets his story at any cost. He's the last person Elaina should trust, let alone be attracted to. But right now Troy, along with the elite team of forensics experts known as the Tracers, is her only ally in a case that's turning dangerously personal. A killer is reaching out to Elaina, taunting her, letting her know how ruthless he is and how close he's getting. Now it's not just her career that's in jeopardy—it's her life. . . .

Another spellbinding page-turner filled with enough twists and turns to keep you glued to the pages.
Excerpt
Troy Stockton's boat was flat and narrow, and looked nothing like the other flat, narrow fishing boats living at the Lito Island Marina.
"It's black," Elaina said, gazing down at it from the dock.
"So?" He undid the bow line and whipped it into a neat coil, which he tossed on the boat's floor.
"So, all the other boats are white." She stepped aboard. Everything shifted, and he caught her arm to steady her.
"No law against black." His hand dropped away, and he turned to flip some switches at the helm. Soon the engine grunted.
"Looks like it can go in pretty shallow water."
"Eight inches," he said with a touch of pride.
She looked around for a good place to stand. There weren't many choices, so Read More…