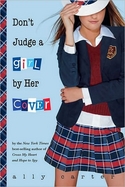 As I write this, it is really cold outside. Perfect weather for some escapist fun.
Let's start with a little art heist adventure. In a teen book, you say? Considering that Ally Carter's popular Gallagher Girls series concerns a girl's boarding school that fronts for a spy training academy, I'd say she has a handle on escapist teen adventure.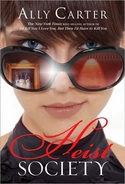 HEIST SOCIETY concerns 15 year old Kat, the daughter of master art thieves. She'd love to leave con-artist life for a normal one. But the larcenous world pulls her back in when a powerful mobster is robbed in a heist that could only have been pulled off by Kat's dad. The only solution for saving her father? Track down the paintings and steal them back. She's got two weeks, a teenage crew of co-conspirators, and just enough talent (she hopes) to pull of the biggest heist in her family's history.
Asked to compare this new book to her popular GG series, Carter says they're both packed with "teenagers doing exciting, fast-paced, and probably dangerous things." Where the GG books are set in a female dominated world, Kat has to deal with a lot of boys, which is something that the author admits she pulls from her own life growing up. (One hopes, however, the larceny is fictional.)
I think that "exciting and fast-paced" is the key to the appeal of Ally Carter's books. The fill that niche of slightly-fantastic books were young people can have exploits that the only can in fiction. Bring your sense of fun and adventure to enter "Heist Society" when it comes out early February.
Other books on my escapist radar–romances and romance themed books. There are a bunch, it being Valentine's month and all, but here are some that caught my eye.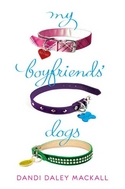 The title of Dandi Daley Mackall's book, MY BOYFRIEND'S DOGS, grabbed me right away, and so did the premise: On a stormy night in St. Louis, Bailey Daley walks into an after-hours diner with three dogs in tow, wearing a soaking-wet prom dress. Obviously there's a story here. Three intertwining stories, actually, since each dog comes from an ex-boyfriend. Bailey's trial and error experiences are touching and relatable, but the tone is overall fun and clean. Mackall has written a ton of books, mostly for younger readers, so I was pleased that the voice of this novel is well suited for a high school student, and a pleasure to read even as an adult.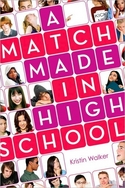 A MATCH MADE IN HIGH SCHOOL, by Kristin Walker, on the other hand, has a lackluster title, but a premise I simply cannot resist. An odd couple–prickly and opinionated Fiona and male cheerleader Todd–are forced to "wed" as part of a class on marriage. It's mixed-up, switch-partners, opposites-attract all over the place. But on top of the laugh-out-loud moments (School Library Journal says so!), the high jinx also touch on real issues, like juggling priorities and relationships, overcoming stereotypes and, oh yeah, the intricacies of love. In other words, not as fluffy as it sounds. I think this is going to be a don't-miss debut. (And I love the author's website.)
And, okay, there were some serious books coming out this month, too.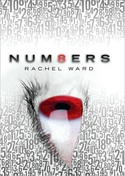 NUMBERS, by Rachel Ward, is a doozy of a premise. Jem looks at people and sees numbers–specifically, the date of their death, starting with her mother: 10102001. She sees a number in the eyes of everyone she meets, and when they predict the death–that very day–of everyone in line for the London Eye, she panics and flees, then has to go on the run when she and her friend Spider are suspected of being involved in the terrorist attack on the landmark attraction. "Gritty, bold, and utterly unique," says School Library Journal in their starred review. Teens should find this riveting, with a very interesting main character and shocker of an ending. (It's due for a sequel, too.)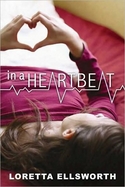 IN A HEARTBEAT, by Loretta Ellsworth, is another book that I might not have picked up without an interesting twist in its premise. Sixteen-year-old Eagan dies with a lot of unfinished business; from beyond death, she reflects on those things, through her still beating heart, which has been transplanted into fourteen-year-old Amelia, who's need to find out about her donor leads her to explore Eagan's life, meeting her loved ones, and bringing them closure. It's told in alternating viewpoints, and sounds like a thoughtful and heartwarming (ha ha) tale from this award-winning author.
So, there you go. Books to get your blood going in the cold weather. Keep warm, and happy reading!
Until next time…Rosemary Clement-Moore
Rosemary Clement-Moore writes Young Adult books because she loves to read them. Visit her webpage or blog to find out more about her award winning Maggie Quinn: Girl vs. Evil series, and her gothic romance, THE SPLENDOR FALLS.