It was twelve o'clock and the start of the lunchtime lull. The only other people in the library were Stanley, snoozing behind a newspaper in his chair, and Mrs. Bransworth, skulking around the shelves muttering to herself. June sat down at the desk and took a few deep breaths, filling her nostrils with the comforting scent of the library. As a child, she used to believe that each book had its own smell, specific to its story, and the smell of a library was the combined scent of thousands of different tales. She once explained this theory to her mum, telling her that the Children's Room smelled best because everyone knew that kids' books had more exciting stories than grown-up ones. For months after that they'd played a game whenever they read a book together, deciding what particular aroma the story had. The Secret Garden, for example, smelled of mud and roses, while Charlie and the Chocolate Factory smelled of both sugar and cabbage soup.
"Excuse me, can I take these out, please?"
June looked up to see a tall pile of books in front of the desk, with a pair of eyes blinking at her over the top. "Of course you can, Jackson."
Linda's eight-year-old grandson was one of June's favorite visitors to the library. He was homeschooled, and from a young age he'd come on his own, clutching his library card as if it was his most prized possession. He was a voracious reader and was already breezing through books intended for children twice his age.
"Ah, Lord of the Flies is a great choice," June said, taking his books. "If you enjoy this, you might like Watership Down too."
"I read that when I was seven." Jackson wiped his nose on the sleeve of his bright purple jumper, no doubt knitted for him by Linda. "Do you have a copy of Oliver Twist? I'm doing a project on the Victorians and Stanley said I'd enjoy it."
"Let me check for you." June typed it into the computer. "Did you know this library was once a Victorian school? I can help you do some research about it; I'm sure we have some old photos in the archive."
"Yes, please," Jackson said. "Did you know that the Victorians used to make orphaned children live in workhouses, and they weren't even taught to read and write? I read about it in the encyclopedia here."
Linda often complained that Jackson should be outside playing with children his own age, rather than spending so much time in the library. But for June, the boy was a kindred spirit. She recognized the look in his eyes every time he walked in, that mixture of anticipation and excitement at the promises held within the shelves. And she understood implicitly what it felt like to be more at home with books than with people, to prefer the adventures and travels within their pages to those in real life.
There was a crash at the front door, and a young man wearing an ill-fitting suit came rushing into the library, his face a dot-to-dot of angry red pimples. "Have you heard the news?"
"Sorry, what news?" June said. "Who are you?"
"My name's Ryan Mitchell. I'm from the Dunningshire Gazette. Haven't you heard the council's announcement?
"What's that about the council?" Mrs. Bransworth was striding toward them from the Science and Technology shelf.
"They've issued a press release saying they're looking at closing six libraries in the county. Chalcot is one of them."
June's breath caught in her throat. "What?"
"They've been threatening it for years, but they've just made it official," Ryan said. "They're doing some sort of consultation and then they'll make their decision."
"Those bastards!" Mrs. B shouted, with such force that Stanley leaped up from his chair.
"I was hoping to get a comment from a librarian," Ryan said to June, pulling his phone from his bag.
"I'm sorry . . . I'm just a library assistant," June stammered. She felt dizzy and grabbed hold of the desk to steady herself. Close the library?
"Can they really shut it, just like that?" Stanley said. "So many of us rely on the facilities here."
"The council are Tory scum," Mrs. B said with a growl. "This is all part of their damn austerity plan; libraries are being closed all over the country."
"But where will I go without the library?" Stanley said.
"The council says there are bigger libraries in Winton and New Cowley," the journalist said.
"But they're miles away."
"Did you know about this?" Mrs. B was glaring at June.
"No, I'm sorry . . . this is the first I've heard of it."
"We can't let this happen," Stanley said.
"We'll form a campaign group." Mrs. B slammed her fist on the table, making June jump. "I've been protesting my whole life; I won't go down without a fight."
"Can I use that in the paper?" Ryan said, scribbling on his notepad.
"What the hell is going on here?"
They all turned to see Marjorie standing in the doorway, clutching her handbag to her chest like a shield. "This is a library, not a cattle market. I can hear you all from outside."
"Marjorie Spencer? I was wondering if I could get a quote for the Dunningshire Gazette," Ryan said.
"Unless you're here for a legitimate library activity then you need to leave."
"Can I—"
"I said get out!"
Ryan looked like he was about to say something but lowered his head and walked out. The room was silent for a moment and June could hear her own ragged breathing.
"Right, let's all calm down, shall we?" Marjorie said. "I've just had a meeting with the council and been told the news. I know this is a shock, but we mustn't panic."
"Easy for you to say; you're retiring soon," Mrs. Bransworth said with a snort. She and Marjorie had fallen out years ago when Marjorie accused Mrs. B of defacing a biography of Margaret Thatcher.
"As you know, my husband is the chair of our parish council and a great supporter of the library," Marjorie said. "He's going to arrange a public meeting with the county council on Thursday so all our questions can be addressed."
"That doesn't give us much time to prepare," Stanley said.
"Of course not," Mrs. B spat. "The council want to do this as quickly as they can, slip it under the radar."
"I'm sure the council will listen to all your concerns at the meeting," Marjorie said. "Now, could you please quieten down and get back to what you were doing?"
Marjorie stood at the desk until Stanley and Mrs. B had dispersed, then turned and walked toward her office. As she did, June saw that her face was white as a sheet.
"Excuse me, June?"
She looked round to see where the small voice had come from and was surprised to see Jackson still standing at the desk. In all the commotion she'd forgotten he was there.
"What is it?"
The boy's brow was creased. "They're not going to close the library, are they?"
June bit her lip to try to contain her emotion. "I'm sorry, Jackson. I really don't know."
(c) Freya Sampson, Berkley/PRH, 2021. Shared with permission from the publisher.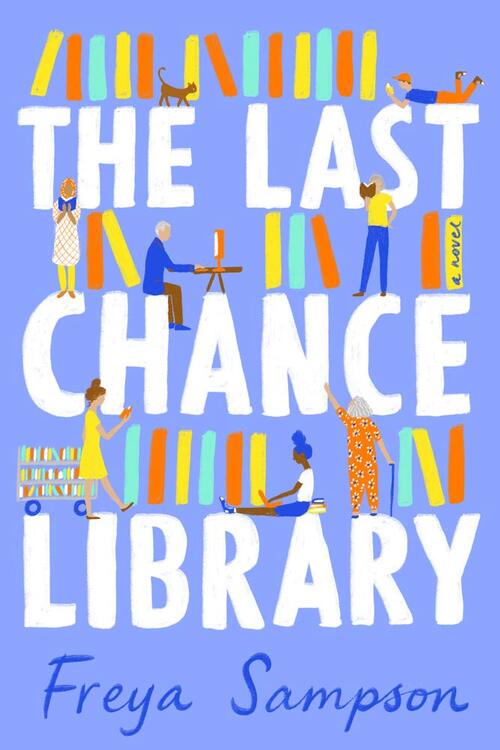 June Jones emerges from her shell to fight for her beloved local library, and through the efforts and support of an eclectic group of library patrons, she discovers life-changing friendships along the way.
Lonely librarian June Jones has never left the sleepy English village where she grew up. Shy and reclusive, the thirty-year-old would rather spend her time buried in books than venture out into the world. But when her library is threatened with closure, June is forced to emerge from behind the shelves to save the heart of her community and the place that holds the dearest memories of her mother.
Joining a band of eccentric yet dedicated locals in a campaign to keep the library, June opens herself up to other people for the first time since her mother died. It just so happens that her old school friend Alex Chen is back in town and willing to lend a helping hand. The kindhearted lawyer's feelings for her are obvious to everyone but June, who won't believe that anyone could ever care for her in that way.
To save the place and the books that mean so much to her, June must finally make some changes to her life. For once, she's determined not to go down without a fight. And maybe, in fighting for her cherished library, June can save herself, too.
Women's Fiction Contemporary [Berkley, On Sale: August 31, 2021, Hardcover / e-Book, ISBN: 9780593201374 / eISBN: 9780593201398]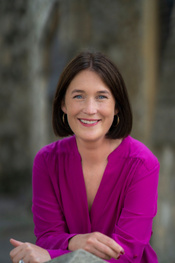 Freya Sampson works in television as a creator and Executive Producer. Her credits include two documentary series for the BBC about the British Royal Family, and a number of factual and entertainment series. She studied History at Cambridge University and in 2018 was shortlisted for the Exeter Novel Prize. She lives in London with her husband, two young children and an antisocial cat.