Hello, everyone! Victoria Blue and Angel Payne here, saying hello once more! We're the team behind the SECRETS OF STONE romance series, with Book 4, NO MAGIC MOMENT, newly released!
In all of our books, but especially with Michael and Margaux's journey, we love to explore all the "unique" details of our characters' lives, including the day-to-day personality traits that make them tick.
A lot of our readers ask where we come up with such interesting quirks for the Stones and their friends–and we often say we draw on a lot of the weirdness from our own lives. Over the years, as friends, we've learned a lot of these things about each other, and we thought you'd might have fun taking a peek at our weirder sides, as well.
We like to call this… "Guilty Pleasures with Victoria and Angel". We hope you enjoy! How many do you agree with? What are your own guilty pleasures?
Pop Star:
Victoria: Taylor Swift
Angel: twenty one pilots
Broadway Musical Song:
Victoria: Seasons of Love from Rent, of course
Angel: Unexpected Song from Song and Dance
"Calories Aren't a Problem" Dessert:
Victoria: Apple pie a la mode
Angel: A Farrell's Tin Roof Sundae…or my daughter's homemade cupcakes!
Stomach ache food:
Victoria: white corn chips
Angel: Saltines and Sprite–and cuddles from my doggo, which are food for my soul.
Author, overall:
Victoria: Christina Lauren
Angel: Sylvia Day
Book series in total:
Victoria: Black Dagger Brotherhood
Angel: Outlander
I'm-a-puddle romance book hero:
Victoria: Bennett Ryan from Beautiful Bastard
Angel: Gideon Cross
"I don't want to think" TV show:
Victoria: Beat Bobby Flay
Angel: Timeless or American Gladiators
"Nobody's looking" websites:
Victoria: Tumblr
Angel: YouTube
We hope you'll check out our high heat romance series, featuring some of our favorite characters sharing tidbits just like this about themselves. It's called The Secrets of Stone, and you can get started on it right now either at Totally Bound Publishing's website, or wherever your favorite books are sold!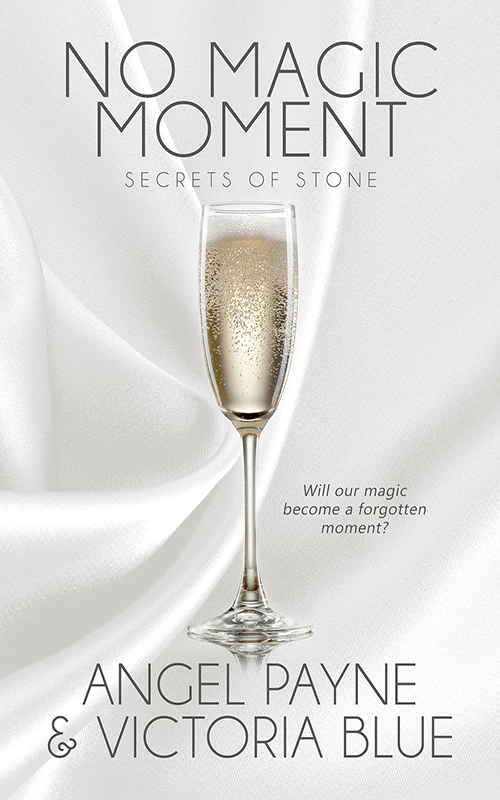 Abracadabra…
My name is Margaux Asher—and I'm in love.
Crazy, right? Me, the girl who grew up in the lap of luxury and the shadow of cynicism, is now head-over-heels for an apple farmer's son who rocks my world and steals my breath. He's seen the woman beneath the princess, and loves me—for me. Trouble is…he wants all of me. But how can I commit that to him if I don't know who 'me' is? There are pieces missing—and not just mine. Until Michael opens up and shares all of himself, we're a great opening explosion, but not a lasting magic tale.
Don't look at the man behind the curtain…
My name is Michael Pearson—and I'm in love.
Margaux is the fire of my dreams, the fulfillment of my fantasies and the woman who's asked the impossible. When your past has been hell, how is it possible to walk through it again? But fighting it isn't an option—especially when the ghosts rise up and battle back. Especially when fate issues an ultimatum—battle back, or lose her forever. Can I do it? Is love enough to change a person's soul, or will our magic become a forgotten moment for us both?
Erotica | Romance Erotica Sensual [Totally Bound Publishing, On Sale: March 14, 2017, e-Book, ISBN: 9781786511355 / eISBN: 9781786511355]
We LOVE hearing from readers, too! Reach out to us via social media too!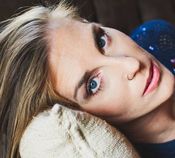 Victoria Blue lives in her own portion of the galaxy known as Southern California. There she finds the love and life sustaining power of one amazing sun, two unique and awe inspiring planets and three indifferent, yet comforting moons. Life is fantastic and challenging and everyday brings new adventures to be discovered. She looks forward to seeing what's next!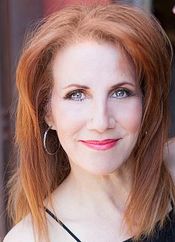 USA Today bestselling romance author Angel Payne has been reading and writing her entire life, though her love for romances began in junior high, when writing with friends on "swap stories" they'd trade between classes. Needless to say, those stories involved lots of angst, groping, drama, and gooey kissing.
She began getting a paycheck for her writing in her twenties, writing record reviews for a Beverly Hills-based dance music magazine. Some years, various entertainment industry gigs, and a number of years in the hospitality industry later, Angel returned to the thing she loves the most: creating character-based romantic fiction. Along the way, she also graduated with two degrees from Chapman University in Southern California, taking departmental honors for English, before writing five historical romances for Kensington and Bantam/Doubleday/Dell.
Angel found a true home in writing contemporary-based romances that feature high heat and high concepts, focusing on memorable alpha men and the women who tame them. She has numerous book series to her credit, including the Kinky Truth series, the Secrets of Stone series (with Victoria Blue, to be re-released through Totally Bound Publishing starting late 2016!), the W.I.L.D. Boys of Special Forces series, and the acclaimed Cimarron  and Temptation Court series.
Angel still lives in Southern California, where she is married to her soul mate and lives on a street that looks like Brigadoon, with their awesome daughter and Lady Claire, the dog with impeccable manners. When not writing, she enjoys reading, pop culture, alt rock, cute shoes, enjoying the outdoors, and being a gym rat.