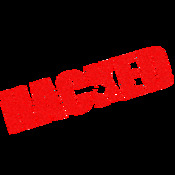 2009 is going to be my year! I've set my goals, realistically of course, and already brainstormed how this is going to happen. I'm looking forward to it no longer being 2008, one of the most difficult and stressful years of my young life, however I'm more looking forward to 2009 being the year of Gwen. I'm ready to leave my comfortable shelter and venture out into the big, bad world.
But honestly before I start anything crazy or at least different, I still have some beefs to address. Yes, one of my goals this year is to stop getting dramatic over silly things (like celebrity gossip and my imaginary boyfriends), but that does not mean I can stop giving my opinion about bad movies and the ever overhyped "Awards Season." I say that with very dramatic air quotes.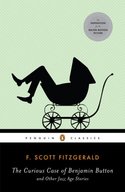 So far only the Golden Globes and a handful of Critics Associations have doled out their opinions and awards. The only one that matters to me is Independent Spirit Awards. You were thinking I was going to say the Oscars, but after watching half of the movies up for consideration, I vote no for the Oscars in 2009. I enjoyed THE CURIOUS CASE OF BENJIMAN BUTTON
when I saw it under the name of FORREST GUMP
or FRIED GREEN TOMATOES
. REVOLUTIONARY ROAD
lost my interest after I saw the preview before MILK. BUT, that brings me to my favorite studio movie of the year (not counting DARK KNIGHT
), MILK.
MILK
is a beautifully detailed, however inaccurate some people will say, biography of San Francisco's first openly gay elected official Harvey Milk. Sean Penn transforms himself into the title character. He completely loses his usual toughness and embraces a tenderness rarely seen from the actor. I could not stop leaning over to my movie buddy to announce how amazing I found the movie and how much I didn't want it to end.
Just like in TITANIC, we know what happens at the end. Milk foreshadows his own brutal murder in the opening monologue, but by the end of the film you still can't believe such an influential and prolific figure left us so young. This film unintentionally mirrors the current Proposition 8 controversy in California as Milk battles to stop Proposition 6—the right for companies, leasing offices, and schools to discriminate based on sexual orientation—from affecting the homosexual citizens of California. As the film spans 15 years of Milk's life, we experience all his ups and downs, pleasures and pratfalls, and his eventual and untimely death. This is the best movie of the "Awards Season," and I could not think of a more appropriate "thinking film" for 2009.
Gwen Reyes
DFW Tea Readers Group and FILM club