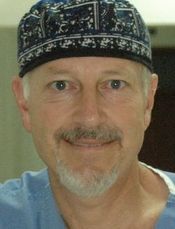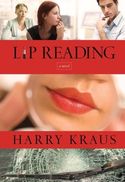 Let's talk honestly about a major fiction turnoff: using a story as an excuse to preach, moralize or convince others of the author's opinion.
But we all have opinions, don't we? (You know what they say about opinions, right? Something about we all have them just like that lower gastrointestinal sphincter and well…I just won't go there). Our opinions are likely to ooze through what we write whether we want them to or not. So how do authors avoid being preachy?
1-Keep story as your first priority. Make the craft of telling a great story come way ahead of any message.
2-As the author, stay off stage. Let your characters interact and if you find yourself straying out of your point of view character's head, make sure the opinion being expressed is your characters, not yours. If the author intrudes, it takes the reader out of the story.
3-Watch dialogue for clues that you might be "speechifying." Any time a character has more than three sentences in a row is a yellow flag that should alert you during revisions to be sure the character isn't getting preachy.
4-Articulate good arguments for the position opposite the one you hold. If you're pro-life, put a character in an impossible position, and argue strongly for the pro-choice option. Better yet, the old adage "show, don't tell" is applicable here: it is better to let the reader experience the emotions of both sides of an argument through the lives of your characters and let them make up their own mind.
My personal philosophy is to use my writing career not as a platform to proclaim my version of truth, but to use it as a footstool to love my readers by giving them what they want: a great story. (Think in Biblical terms about a footstool being where someone sits to wash the feet of another).
My latest release, LIP READING, carries my worldview, but the longer I've been in the business, I've learned to stay off stage. My protagonist faces a tough choice: pharmaceutical researcher Rebecca Jackson can save her own life, or…save the lives of many others. There are a lot of factors, present and past, and many emotions (love and guilt) that are brought to bear to help her make a nearly impossible decision. My job, was to stay off stage and let the reader experience the dilemma through my character.
What do you think about the writer's "platform?" One commenter will win a tube of Revlon Red lipstick and a copy of LIP READING.
She Could Save Millions, or Save Herself
She just needs a little longer. She's really close. Dr. Rebecca Jackson, a medical researcher, stands on the verge of a breakthrough that will transform medicine. But she soon discovers the reason behind the miraculous progress in her research, and it leaves her with a nearly impossible choice . . . and little time to decide. More than her research is at stake. And more threatens it than this latest revelation. Something she's tried hard to cover up. There is a high cost to some things in medicine and it's not always the patient who pays. Can Rebecca find the faith and wisdom she needs to make the right call? The clock is ticking and the pressure is on.
About Harry
Harry is a board-certified surgeon and medical missionary to East Africa. His novel, "Could I Have This Dance?" was the number one CBA bestseller in the contemporary category. His novels are laced with his signature of medical realism. He has been both an ACFW Book of the Year and Christie Award for Inspirational Fiction finalist.
Harry loves miniature Schnauzers and motorcycles and is passionate about spreading the good news of GRACE. In addition to his love of writing fiction, he has written two non-fiction books: "Breathing Grace" and "The Cure."
To comment on Harry Kraus's blog please click here.