1–What's the name of your latest release? 
The Viking's Captive
2–What is it about? 
A hot hunk-o-Viking gorgeousness steals a foreign princess for his jarl…only to fall in love with her himself. And when he finds out she betrayed him by failing to tell him that she's not actually the princess. . .
3–What word best describes your heroine? 
Brave
4–What makes your hero irresistible? 
He's a Viking, but a strong protector and–although he'd never have thought of himself in these terms–nothing less than the perfect gentleman where the heroine is concerned. He makes an unfortunate number of mistakes, building up to a pretty decent grovel when he has to come to terms with what he's done to the woman he loves.
5–Who are the people your main characters turn to when they need help? 
The heroine and hero alike turn to the hero's aunt, for different reasons. The hero cares about his aunt's opinion and burns with shame when he knows he's done wrong in her eyes. The heroine needs protection and his aunt becomes her unexpected ally.
6–What do you love about the setting of your book? 
Everything! I romanticized it heavily–it's fiction–so I made the best possible use of dark, dark nights–the kind I ache to see but can't because of light pollution. I did a lot with the moon, with open expanses of sea and sky, and a little with fjords. I wanted to convey a sense of how closely these people lived to the earth and seasons. The idea of being in nature that has been little tampered with by greedy humans makes me swoony.
7–Are you a plotter (follow an outline) or a pantster (write by the seat of your pants)?
I'm very fond of a tidy outline, but I'm also fond of ignoring it.
8–What is an ideal writing day for you? 
I have two wild and demanding children, a one-year-old, and a "linguistically uninhibited" (i.e., very, very talkative) four-year-old, who is something of an interrogation savant. For his questions to cease, he has to be asleep. I'm not really kidding. "Why, Mommy? What's that, Mommy?" x 8,000 per day about everything imaginable. Any day I get any writing done whatsoever–and it kind of breaks my heart that it's so rare–is my ideal writing day.
9–Do you listen to music while you write, need total silence, or do you have the TV on?
It's always best with total silence, but these days, I'll take anything I can get. : -)
10–How do you approach research? 
Carefully. I make no loud noises and move slowly. I also bring chocolate to bribe history into doing what I want. So far, that hasn't worked out, but I always get to eat the chocolate it doesn't want, so at least there's that.  
11–What is your publishing journey story? 
Once upon a time, there was a woman with severe anxiety who didn't think she had a place in the world because "real" jobs ate her soul and she didn't have money or support for advanced education. She had a bit of a meltdown, left her last job suddenly, and went to work on organic farms in Europe for a few months. She used all her meager savings, but returned home to a supportive partner. She picked up an old dream and returned to writing, this time in earnest. She tried to write a book. And tried again. She went through a few brutal years trying to figure it out. Finally, she wrote and finished a book! A really, really crappy book. Then another. She started another and maybe started getting a little better. She submitted and earned rejections–then started to get good ones! Finally, she wrote a short little story and submitted it to Entangled. The editor asked her to make it full length and issued a detailed revise and resubmit letter. Not one to waste a chance, the woman hunkered down. When her first baby (with the partner she'd since married) was four months old, she got her first contract! She continues to write, despite a wicked case of imposter syndrome. She still has anxiety, but understands it and herself better now, and has started helping to manage it with Zoloft. Every time she thinks she ought to pick up some shifts at Starbucks (which totally wouldn't hire her anyway) to help out the family finances, she panics about not having time to write, which answers her (many) questions about whether or not she's doing the right thing.
12–Do you have critique partners/writing groups you want to give a shout-out to? 
I'm on the lookout for a group here on the south side of Canberra! If anyone is looking to add to their group or get a critique partner, give me a holler.
13–What're the most frustrating things about being an author? 
That I've been breastfeeding for every single one of my book release days and haven't been able to celebrate with a glass or two of sweet champagne. Fortunately, I'm willing to have chocolate instead.
14–What's your favorite scent?
The top of my children's heads. Because they're too young for shampoo—barring one of them sticking his whole head into a bowl of heavily-dressed salad (been there!)—I only rinse their hair with plain water. They smell like themselves, and that is the smell of heaven itself.
15–What movie will you watch no matter what if it's on TV? 
We're cable-free! I have very limited me time and we're essentially single-income (which I wouldn't trade for all the salaries in the world because I can stay home with my small boys), so I prefer to spend both on books, fabric, yarn, and art supplies.
16–Do you like breakfast, lunch, or dinner best? 
Any so long as I can eat golden kiwis and chocolate, although not together.
17–What's one thing you wish you knew more about? 
Music theory and languages.
18–What's the silliest thing you've recently done?
I refuse to answer on the grounds that I will incriminate myself.
19–What can readers expect from you next? 
TBD! With one possible exception–and I'm not saying which I think it is–every book I've written has been better than the last, so I'm excited to see what I'll dive into next.
20–How can readers reach you? 
Any way they please, although I don't usually see FaceBook messages until years later. If anyone wants to send me snail mail down here to Australia to brighten my day, email me at ingrid.hahn.writer@gmail.com for my address.
***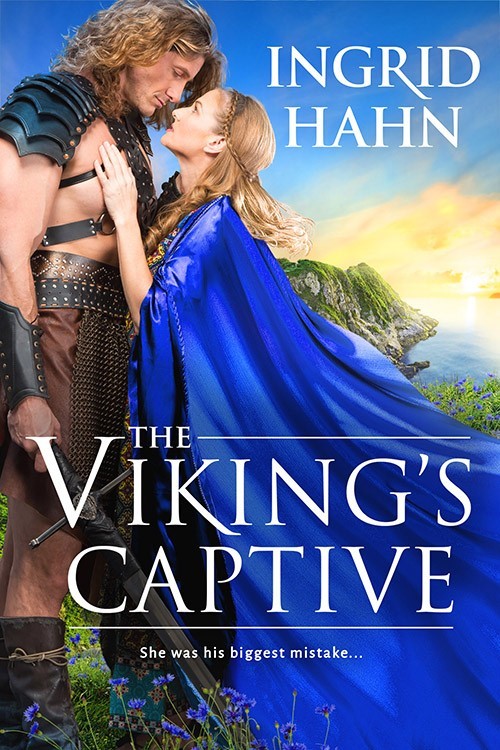 Thorvald Longsword can't believe all he has to do is kidnap the daughter of his jarl's enemy to get his land back. Easy. But when he finally snatches the princess up and tosses her over his shoulder, the beautiful spitfire makes him question his determination to get his land back at any cost.
Alodie gladly agrees to impersonate the princess so the bloodthirsty Northmen will take her instead. While Alodie might be ready to die for her people, she wasn't prepared for how her pulse races for the maddeningly noble captor whom she'd just as soon hate.
But what happens when Thorvald finds out she's not who she says she is. . .
Romance Historical [Entangled: Amara, On Sale: December 9, 2019, e-Book, ISBN: 9781682815243 / eISBN: 9781682815243]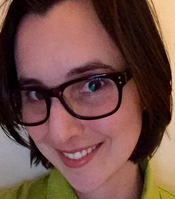 Ingrid Hahn is a failed administrative assistant with a B.A. in Art History. Her love of reading has turned her mortgage payment into a book storage fee, which makes her the friend who you never want to ask you for help moving. Though originally from Seattle, she now lives in the metropolitan DC area with her ship-nerd husband, small son, and four opinionated cats. When she's not reading or writing, she loves knitting, theater, nature walks, travel, history, and is a hopelessly devoted fan of Jane Austen.