Tristan Gallagher walks into the room and stops when he notices me. I turn to face him and he raises an eyebrow, before his gaze slides to the photo I'm clutching of Serena St. Michael and him. Casually, I place it back on the fireplace mantel.
*clears throat*"You have a lovely home here in the woodland realm. It's log-cabin chic."
TG: small smile tugs at his lips*"Log-cabin-chic? That's a new way to describe it."
Tristan hands me a mug off coffee and motions toward the couch. I take a seat and wait for him to sit across from me. He doesn't. Instead, he sits next to me invading my personal space. The smell of spice and citrus hits me and I almost ask him to leave Serena and marry me.
TG: *smirks in a knowing way* "Shall we get started?"
I stare. It's hard not to. He's hot. *clears throat* "Um. Yes. Let's get started."
Character Interview
Do you have a nickname?
TG: "Nope."
I notice you have this sexy scar on your upper lip. How did you get it?
TG: *shifts uncomfortably* "Years ago, during a coronation, I was running through a dark forest and an angry tree branch reached out and cut my lip. The scar is what is left of the wound."
What did you think of Serena St. Michael when you first met her?
TG: *eyes shift to the photo on the mantel* "I thought she was beautiful and free spirited."
Do you love her?
TG: "It's complicated."
If you had to make me a meal right now, without going to the store, what would you find in your refrigerator to feed us?
TG: "Um. Unless my housekeeper was here, most likely cold cereal and expired milk."
What's the one thing you're afraid of losing?
TG: "Serena."
What makes you laugh out loud?
TG: "Corny jokes. Like, what did the ice cream say to the sprinkles?"
"What?"
TG: "I've got you covered."
"That's funny."
TG: "Right?"
I understand Gage Gallagher is your father. How do you feel about that?
TG: *expression falls* "I don't feel anything about it."
What would you like readers to know about The Royal Protector Academy series?
TG: "For them, it's just a story. For me, it's the world I live in. I might not always make the right decisions or act accordingly, but I have my reasons for everything."
What's the one thing you want out of life that you don't think you can have? Why can't you have it?
TG: "Love. Simply because I'm not worthy."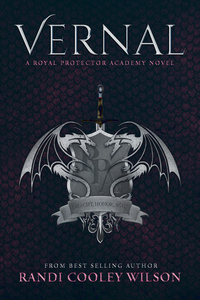 Serena has a bright future etched in stone.
Tristan has a dark past that haunts him.
Together, they have a love that can never be.
Sheltered, and unable to escape her bloodline, Serena St. Michael has spent the last two years training at the Royal Protector Academy. Struggling with a dark past, Tristan Gallagher's current assignment is to protect a lifetime of secrets. One chance encounter will change everything. Serena must decide if she will follow her heart, forsaking all she's ever known and risking a future worse than non-existence. Tristan will break every rule to save Serena, even if he can't keep her. In their world of darkness, one love will ignite an ancient war. When pasts collide with the present, and secrets are revealed, will love be enough? Or will one lie destroy it all?
When you've hidden behind a mask for so long, would you reveal yourself for love? Vernal, the first novel in The Royal Protector Academy series is a dangerously exciting and darkly romantic tale that will take your breath away.
Romance Erotica Sensual [UNKNOWN, On Sale: June 24, 2016, e-Book, ISBN: 2940152864090 / eISBN: 9781311296283]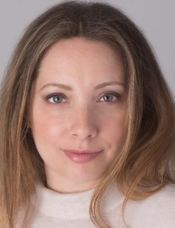 Randi Cooley Wilson is a bestselling author of paranormal, urban fantasy, and contemporary romance books. Randi was born and raised in Massachusetts where she attended Bridgewater State University and graduated with a degree in Communication Studies. After graduation she moved to California where she lived happily bathed in sunshine and warm weather for fifteen years. Randi makes stuff up, devours romance books, drinks lots of wine and coffee, and has a slight addiction to bracelets. She currently resides in Massachusetts with her daughter and husband.