The world has lots of exciting and scary things going on right now. I've been watching the news and trying to balance normal life sanity with keeping up with what's going on outside my door. And in the middle of that, I realized I've got four books coming out this fall. Yes, FOUR! The first is: As Rich as a Rogue by Jade Lee coming in August! Woo hoo!
Here's the problem. There's a ton of work to do before a new book's release and I've been avoiding all of it. So here are my Top 6 Ways I've been Avoiding Promotion Work:
WENT ON A DIET – There's really no time to do promotion when I'm sneaking chocolate and then yelling at myself for sneaking chocolate.
GOT LOST IN THE NEWS – It's a scary world out there and there's a lot going on. I've been fascinated by Brexit, presidential campaigns, insane violence, and everything all those Late Night Comedians are saying about it. Who has time to write a blog when I haven't seen John Oliver's latest video?
GOT LOST IN SOME GOOD BOOKS – I started reading a few books, and then had to fly through the rest of the series right away. I'm currently on Rebecca Zanetti's Sin Brothers series. Yum! Before that I ate up Piper J. Drake's True Hero series (yippee about books with working dogs!). Also Katie Ruggle's Search and Rescue series plus Julie Ann Walker's Deep Six series, both feature getting warm with a dive buddy!
WEEKEND TRIP TO NASHVILLE – Hubby and I went to Nashville to see Carrie Underwoodand others at the Grand Ole Opry. Amazing! And, I admit it, we walked around downtown and made fun of some Confederate statues. I didn't get a great picture of Carrie, but here's one of Darius Rucker. He's great, too!

FINISHED WRITING GRIZZLIES GONE WILD SERIES – Remember those other three books coming out this fall? They're all part of Kathy Lyons' new series about Grizzly Bear Shifters! I've been writing like a rabid bear making sure they're fun and sexy! The first one is The Bear who Loved Me by Kathy Lyons coming out in September.
SHIPPED MY ASSISTANT OFF TO ALASKA – Yup, that's how awful I am. I shipped her off to Alaska where she has very unpredictable internet and can't bug me to do all my blogs and stuff. And when she calls me, I pretend we have a bad connection. Yes, I'm that terrible!
So now it's your turn! Tell me what you've done to procrastinate and one lucky commenter will get a signed ADVANCED copy of AS RICH AS A ROGUE.
Kathy Lyons is the fun, contemporary side of USA Today Bestselling author Jade Lee. She loves sassy romance with lots of laughter and sex. Spice is the variety of life, right? Okay, so maybe two kids, two cats, two pen names, and writing over 50 books has messed with her mind, but she still keeps having fun. Or hang out with her sexy historical half, Jade Lee. Titled heroes with dark secrets are Jade's passion. Especially when they fall for women who add more than just spice to their lives.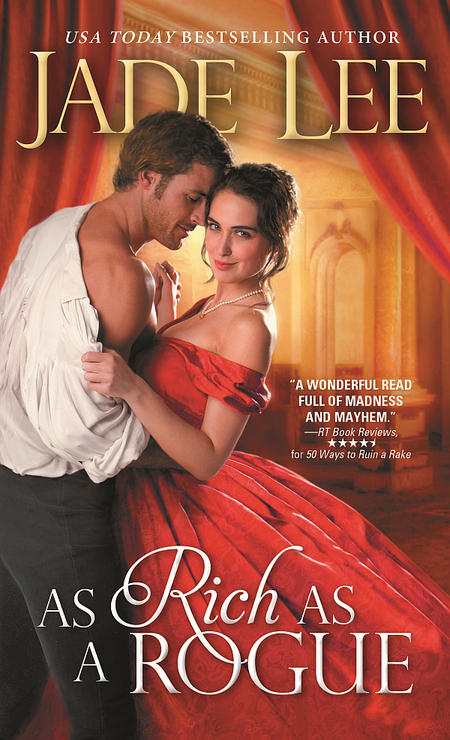 Third in the saucy, vibrant Rakes & Rogues Regency romance series from USA Today bestselling author Jade Lee
A most unusual wager
Mari Powel's fiery Welsh temper is up. Peter Norwood, Lord Whitly, is back in town after six years romping around India making his fortune. Mari blames him for her social downfall and has spent all this time clawing her way back into the ton's good graces. How dare he show up on his first day back and publicly embroil her in a bet involving long-awaited apologies, illicit kisses, and Lady Illston's unruly parakeet? Mari is outraged, and is going to show him-and everyone else-what she's made of. Little does she know, the unrepentant Lord Whitly has been dreaming of her all this time. Now he'll do anything to win the wager-along with Mari's heart.
Romance Historical [Sourcebooks Casablanca, On Sale: August 2, 2016, Paperback / e-Book, ISBN: 9781492605058 / eISBN: 9781492605065]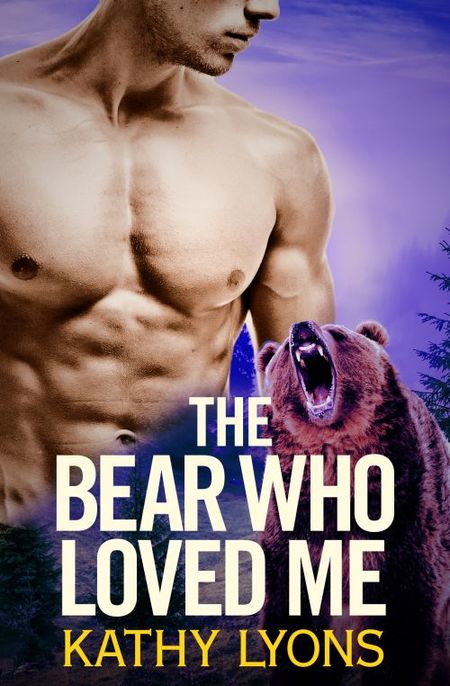 WHEN AN ALPHA MEETS HIS MATCH . . .
Between single-handedly running her bakery and raising her teenaged nephew, Becca Weitz thought she had a decent grip on "normal." Then her nephew vanishes, and life as she's known it changes forever. Local legends are true: bear shifters exist . . . and her nephew is part of their clan. As is Carl Carman, the sexy, larger-than-life man who has sworn to find her nephew-and the other young shifters who've gone missing.
As the leader of his clan, Carl is surrounded by enemies. He's learned the hard way that keeping a firm leash on his inner beast is key to survival, though his feelings for Becca test his legendary control. Then danger stalks too close, and Carl realizes he must unleash the raging, primal force within to protect everything he holds dear. But can Becca trust his grizzly side with her life-and her heart?
Romance Paranormal [Forever Yours, On Sale: September 6, 2016, e-Book, ISBN: 9781455540914 / eISBN: 9781455540921]