I like to read the dedications in novels. It feels like the author is sharing a tiny personal connection. I dedicated Saving the Scot to all the men, women, and animals who risk their lives to save others. I hope people will read it and remember all the unsung heroes and heroines who put on gear and walk in when others run away. I was delighted when one lovely reader made mention of the dedication in her review. So, I thought I'd talk a little bit about why I chose the dedication, pose some ways we can actively recognize their courage, and hopefully generate more ideas from you.
Last October, Hurricane Michael caused death and destruction in the Florida Panhandle like the US has never seen. One of my writer friends, April Moran, had just released her second Regency novel when the hurricane destroyed her house and leveled all the trees in her yard. Nearly six months later, she and her husband are still living in a trailer while they rebuild. But rather than post about her new novel or her losses, she posted about the EMTs, the overworked powerline repair guys, the neighbors helping neighbors, the people rescuing animals, and all the little heroic mercies demonstrated by everyday folks.
Her experience and how she handled it had a powerful effect on me. I like to think that we become our best selves when disaster strikes. It got me thinking about all the men and women and animals that choose to save people and property as a career. We see them every day—the police, firefighters, EMTs, service dogs, soldiers, nurses, doctors, rangers, ski patrol, and goodness knows, there are more I'm forgetting.
But the point is not to forget them. The point is to remember them. Book dedications are all well and good, but a more meaningful way to acknowledge the courage and dedication of our guardian angels is to demonstrate our appreciation with simple acts of kindness. What can you do?
One Idea: Let Soldiers Know You Care
Every November, I visit a site called AnySoldier.com and send a unit of soldiers a care package for the holidays. It's my gift to my dad. He's got everything he wants, but he loves that I do this for him. This year, I'm not going to wait until the holidays. The soldiers are there year-round. They've got year-round needs.
AnySoldier.com is a service organization that maintains a database on our troops deployed all over the globe. Representatives from the different units report on their living conditions and what they need. You'd be surprised by the basics they require but find in short supply: laundry pods, razors, hand sanitizer, beef jerky, socks, hats, cough drops, soap. I choose which branch of the military and the country they are deployed in, and I browse through the many units requesting care packages. When I find one, I request the APO address from the site (it's top-secret), buy the items, package them, and ship them out. The US Postal Service has boxes with a very inexpensive flat rate for just this purpose.
And don't forget about the women soldiers. They find it hard to get tampons! One year, I sent a big package to a unit of women soldiers and included a bunch of romance novels. They loved it!
Another Idea: Feed the Firefighters
There is a fire station across the street from our family's bar and restaurant. It's a good feeling to know that, if your business is in trouble, firefighters are a stone's throw away. I wanted to show our appreciation. I stopped by and asked them if they'd like supper delivered that Friday. They said, "Sure!"
I got the number of fighters that would be on the schedule and their dinner time, and I had seven fish dinners delivered. They loved it! I encouraged other businesses in the neighborhood to do the same. Wouldn't it be cool if your local fire station got dinner delivered every Friday night?
Never pass up the opportunity to thank a soldier for their service. Express your appreciation for animal foster families for sheltering abandoned cats and dogs. Always send police officers a smile when you see them. They see the worst of humanity and still show up every day for work.
So, now I turn to you. Do you have an idea for how we can acknowledge our everyday heroes and heroines?
The Highlanders of Balforss #4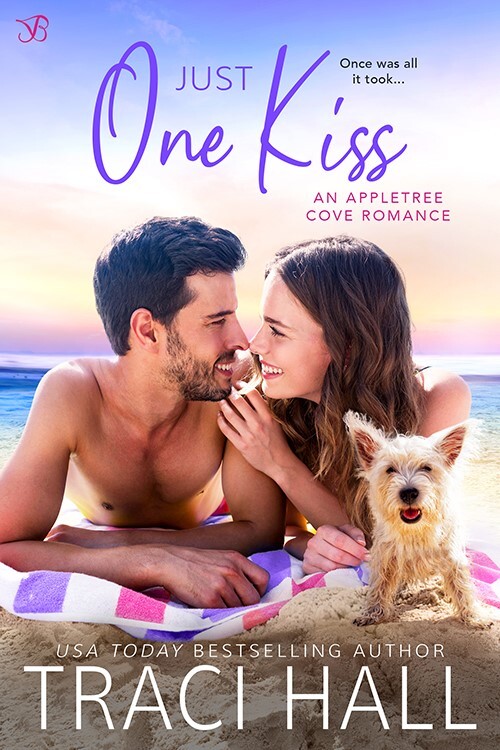 Louisa Robertson's father is furious when he finds her acting on stage.
Now, she's being shipped off to America to marry some stranger her
father thinks will bring out the "lady" in her. Luckily, Louisa's maid
agrees to switch places with her! Her maid will marry the American and
get the wealthy lifestyle she's always wanted, and Louisa can do
whatever she damn well pleases––for the first time in her life.
Highlander Ian Sinclair needs an army commission, and the only way he
can get one is to safely deliver the general's Daughter-from-Hell to her
intended in America. Easy, right? It would be if the lady's companion
Louisa didn't wear breeches and do everything the exact opposite of
what he orders. It'll be a miracle if the sparks flying between Ian and
Louisa don't set the bloody ship afire before they arrive in America.
But just when Louisa thinks her plan is going to give her the acting
career she wants and a Highlander to boot…Ian discovers her secret.
Romance Historical [Entangled: Amara, On Sale: March 25, 2019, e-Book, ISBN: 1640637761 / ]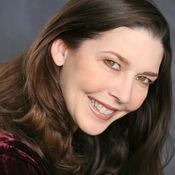 Jennifer Trethewey is an actor-turned-writer who has moved her performances from the stage to the page. When she traveled to Scotland for the first time, she instantly fell for the language, humor, intense sense of pride, and breathtaking landscape. Her love for Scotland is translated into her series of historical romance novels, the Highlanders of Balforss.