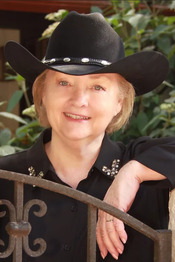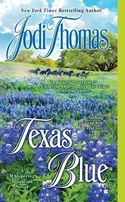 With TEXAS BLUE in April I'm releasing my 31st book and my 24th Historical Romance.(My book video for TEXAS BLUE is out today) I've been a National Bestseller since my third book and on the USAToday and NYTimes lists since book 16. I have the Harmony Series going in mainstream fiction and sales are equaling my historical sales already. As a bestseller in two running series, I'm being asked over and over what the secret is and I've given it some thought.
A few years ago a writer visited Amarillo to give a speech. She said, "I'm excited to be in the hometown of Jodi Thomas for here must be very rare air indeed."In one way she was right. Writers do develop in rare air, but not pure air. Most people who make their living writing have stumbled, tumbled until they are covered with scars. The bumps they took molded them into what they are as writers far more than simply talent did.
First, those who succeed, treat writing as a profession. Writing is only half the game, the business of writing is the other half. A woman asked me if she should take a class. (She didn't feel she needed one, after all she'd just finished writing her first book) I suggested she take the Writing Academy. In one week she could learn the bones of the business. When she e-mailed back that she didn't have time, I answered, 'People who only study writing and never the business have a great hobby. Writers who study both have a career. To check out the Writing Academy click here. Give us a week, we'll change your life.
Second, writing for me isn't my profession. It's my life. I don't just write. I am a writer. Sometimes I think I got it backward in this life. No matter what happens in the real world, I'm making notes for the fiction world.
Third, love what you do. Someone asked me if I'd still be writing after twenty years if I'd never sold. Yes, definitely. I'm not so sure I'd be rewriting or editing though. I have a feeling when I'm a 100 years old and they roll me out into the sunshine for a few hours, I'll be sitting there smiling because there will still be a story dancing in my head.
To readers, thank you for coming along on my travels with me whether it's back in Texas history or to a small town called Harmony. To writers…write on. Write when you're happy and the sun is shining and write when you are exhausted and it's stormy in your life. Write because that's what you do. A writer writes.
www.facebook.com/JodiThomasAuthor
To comment on Jodi Thomas's blog please click here.