Growing up in a safe—that is, dull—neighborhood in Brooklyn in the 1960s, I inevitably dreamed of escape. So it was no surprise that I read a lot of science fiction and fantasy novels. Books crammed full of distant planets ripe for adventure and exploration, boasting bizarre alien creatures totally unlike the pigeons and squirrels that marked my own humdrum existence.
There was, however, one thing these novels almost invariably lacked: strong female characters.
Exceptions existed, of course, but most science-fiction novels of that era (almost overwhelmingly written by men) featured only certain female types: the girlfriend, the mom ("Why do you spend so much time tinkering with that spaceship, Jimmy? Have some milk and cookies."), occasionally the enticing alien.
Even back then, I almost immediately realized that the women in my own life were far different from the ones in the books I'd been reading. (Beginning with the fact that my own mother, a physician, was usually far too busy to serve me milk and cookies.)
As I grew, it became obvious how much the books had missed. My whole life is full of equally uncategorizable women. From my wife, daughter, and niece, through the women writers I know, to the young students I work with as a creative-writing mentor, they're smart, tough, opinionated, diverse…impossible to fit into the slots that filled the novels I'd read. It turned out that the categories were the problem, not the people.
Well, duh.
But what could I do about it? Well, there was one thing: In my short stories, my previous novels (DIAMOND RUBY, which is about a female baseball player in the 1920s, and INVASIVE SPECIES), and especially in my new novel, SLAVEMAKERS (the follow-up to INVASIVE SPECIES), I've always been determined to create female characters who reflect the complexities of the women and girls I know in real life.
So SLAVEMAKERS, set twenty years after an apocalypse that has seemingly left only one human settlement—Refugia—in existence, features Mariama, Refugia's clear-eyed, no-nonsense leader; Kait, whose own parents perished in apocalypse when she was a child, and who is haunted and introspective; Aisha Rose, born after the apocalypse, different in some essential ways from all other humans, and possessed of an inner strength and resiliency that closely matches that of the young people I know; and several others.
Do these characters work? Are they believable? Can I, as a man, create female characters who live and breathe on the page? I don't know: Those questions need to be answered by each individual reader. But it has always been important to me—essential—to try, to take on the challenge. And, as it turned out, all of those characters were a joy to write. I can say that, for me at least, they came to life.
I still love the science-fiction novels I read as a teenager, but today I read them with a different eye. I recognize that they're a product of their time and its attitudes (attitudes that sadly are far from extinct in today's books and movies.)
But we don't live in that time anymore, and there's no requirement that a writer has to march in lockstep with those attitudes. So I've chosen not to.
Giveaway
Win a copy of SLAVEMAKERS by just telling us below, what's YOUR favorite science fiction of your youth? Did you connect with the female characters?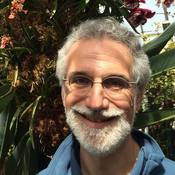 Joe Wallace's career as a writer has now spanned about three decades, but it's still as unpredictable and hard to classify as it was when he was a struggling young freelancer back in the 1980s.
Unpredictable how? Well, he started out writing for magazines and newspapers on health, medicine, and the environment; segued into articles and books about dinosaurs; took a sharp turn to baseball history; plunged into noir short stories; and then finally achieved my lifelong dream of being a published novelist.
He is now the author of three novels: DIAMOND RUBY (2010, Touchstone), set in 1920s New York City; the global apocalyptic thriller INVASIVE SPECIES (2013, Penguin/Berkley); and its follow-up, SLAVEMAKERS (2015, Penguin/Ace). His short fiction includes stories in Ellery Queen's Mystery Magazine (most recently "Jaguar," in the Sept/Oct 2014 issue) and anthologies including Bronx Noir, Baltimore Noir, Hard-Boiled Brooklyn, and two Mystery Writers of America collections: The Prosecution Rests and Ice Cold. My story "Custom Sets," first published in The Prosecution Rests, was also selected for The Best American Mystery Stories 2010.
He lives with his family north of New York City, where he also runs storytelling/creative-writing workshops in the local elementary school, organize writing contests in the middle and high school, and work as a mentor for young writers in his community. If he can have an unpredictable yet deeply fulfilling writing career, so can they.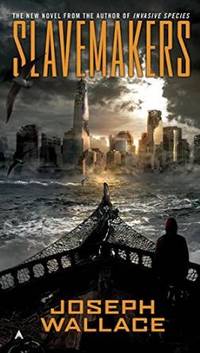 The new postapocalyptic thriller from the author of INVASIVE SPECIES
IT'S THEIR TERRITORY NOW.
Twenty years ago, venomous parasitic wasps known as "thieves" staged a massive, apocalyptic attack on another species—Homo sapiens—putting them on the brink of extinction.
But some humans did survive. The colony called Refugia is home to a population of 281, including scientists, a pilot, and a tough young woman named Kait. In the African wilderness, there's Aisha Rose, nearly feral, born at the end of the old world. And in the ruins of New York City, there's a mysterious, powerful boy, a skilled hunter, isolated and living by his wits.
As the survivors journey through the wastelands, they will find that they are not the only humans left on earth. Not by a long shot.
But they may be the only ones left who are not under the thieves' control…