Reggie Lee Stafford glanced out the window of her daddy's Hill Country convenience store just northwest of Austin, Texas. She looked out in time to see the silver BMW cruise slowly by. The top was down and the driver looked as divine as the vehicle.
A bronzed god with longish blond sun-streaked hair. He radiated the attitude of a celebrity, hiding behind the lenses of his designer sunglasses. Driving with his elbow stuck out the window, he craned his neck to peer into the small store.
He gazed up at the fading sign that proudly proclaimed the establishment to be Stafford's Mercantile, a name Reggie's grandparents had selected in 1949 when they'd first opened their doors in Rambling, Texas, and when the wares had included yard goods and hardware.
Reggie leaned over the counter to stare back at the hunk in the sports car, surprised when he pulled into the parking lot and climbed out.
He shoved the keys in the pocket of his faded denims and continued to gaze through the plate glass window with an air of indecision.
She noted that the denims were well filled with one-hundred percent prime American beef. Well, well, well. Eye candy from the city. My lucky day. She surreptitiously glanced at her reflection in the mirror behind the counter and ran her fingers through her tousled hair. She took a deep breath as the stranger pushed through the entrance, clanking the metal cow bell against the glass. Her dimples flashed as she wrapped her soft Texas drawl around the words of greeting. "Good afternoon. How can I help you?"
The stranger pushed his sunglasses up on his head and grinned back at her. He laughed, a single derisive snort. "Is that really you, Regina Vagina? Still here after all these years?"
A claustrophobic strangling sensation reached up from her gut and threatened to suffocate the life out of her. "No-o-o!" she wailed. "Franklinstein!"
She stared in dismay at the grown up version of the boy who had made her early adolescence a living hell. From the day he had arrived in town, Franklin Bell had been crossways with her and he had remained so until the day he'd departed.
A clutch of something other than dismay seized her as he continued to inspect her with unmistakably mischievous green eyes. "You got anything cold to drink, Regina?" He pronounced her name as he always had, rhyming with vagina.
Color flamed her cheeks. "Any fool can see the whole back wall is lined with reach-in coolers," she bit out tersely. "Serve yourself."
Seemingly undaunted by her scathing remark, he had the nerve to chuckle before turning to inspect the contents of the coolers. All too soon, he returned with his selection and slid it across the counter toward her.
Reggie rang up his purchase and murmured, "That will be a dollar and sixty-nine cents." Her words came out all husky and she pressed her lips together as she reached for the two singles he offered. Their fingers brushed, sending a tingling sensation to the pit of her stomach.
"You're looking good Regina." His voice sounded smoky as his gaze lingered at the curve of her breast.
"Would you stop calling me that? We're not kids any more, Franklin." She slammed his change down on the counter.
"Yes, ma'am," he said, seemingly contrite.
She took a deep breath and let it out all at once. "Reggie. My friends call me Reggie."
He gave her a strange little smile. "I know that. Only you would never let me be your friend." He twisted the lid off his soda and took a long guzzle.
"My friend!" she exploded. "You never wanted to be my friend. Your sole purpose in life was to make me miserable."
"If you say so." He smirked and took another swig.
She swallowed hard as she watched his mouth caress the soda bottle. She moistened her own dry lips, trying to appear casual. "Just passing through?"
"Not this time," he said. "I'm here to tie up some loose ends and take care of a little business."
Reggie sniffed. "What kind of business?"
He leaned his elbows on the counter and gazed up at her. "My great-aunt, Miss Rosie Bell Grady…she passed and left me all her considerable property."
She glanced out the store front at the silver Beemer sitting on the roasting hot asphalt. "It doesn't look as if you need it."
He smiled, unperturbed by her withering commentary. "That could be, but I always liked this town. Believe it or not, I do have some fond memories of Rambling, Texas."
Reggie stifled a curt rejoinder. "I didn't see you at Miss Rosie's funeral."
His brash humor faded abruptly. "I was, uh…out of the country."
She eyed him with uncompromising candor. "I sincerely hope that your business dealings proceed without delay."
He pushed away from the counter. "So I can get the hell out of town as fast as possible?" He raised an eyebrow, glaring at her although she refused to be baited. "Sorry to disappoint you, Regina, but I'll be staying on a while." He tilted the bottle and drained the contents.
"I swear, if you call me that one more time I'm going to climb across this counter and smack you one."
He opened his eyes wide in mock disbelief. "You would assault me on my very first day back in town?"
She glowered, crossing her arms across her chest. "Assault? You sound like a freakin' asshole lawyer or something."
"Guilty as charged."
Reggie experienced the choking sensation again. "Guh-rate!"
He replaced the bottle cap and flipped the empty into the trash container behind the counter. "See ya' around, Regina."
Excerpted from Welcome Back to Rambling, Texas by June Faver. © 2021 by June Faver. Used with permission of the publisher, Sourcebooks Casablanca, an imprint of Sourcebooks, Inc. All rights reserved.
A Visit to Rambling, Texas #1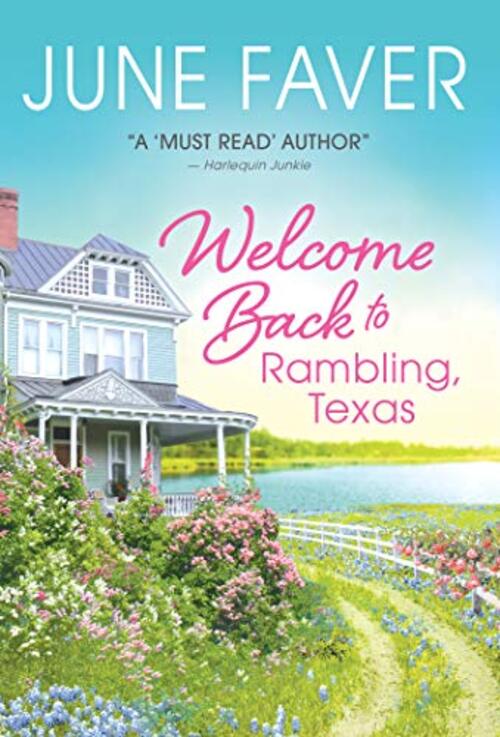 First in an authentic, small-town Texas contemporary romance series set in the Hill Country from acclaimed author June Faver. Worlds collide when downhome girl Reggie Lee Stafford comes face-to-face with her high-school nemesis…
Reggie Lee Stafford is a hometown girl. She lives in Rambling, the small Texas Hill Country town where she was born. As a single mother, her world revolves around her young daughter and her beloved job at the local newspaper. But her peaceful life is turned upside down when Frank Bell—the bane of Reggie's teenage existence—returns to town to claim his vast inheritance.
Frank is now the owner of a charming old Victorian house and the local paper where Reggie is employed. Although Frank had intended to sell everything, he takes the opportunity to act as publisher of the Gazette to get closer to Reggie. If he plays his cards right, he might be able to make up for all the hurt he caused her. But Reggie has more than her own reputation to protect this time, and Frank is going to have to pull out all the stops to prove he's back in town for good.
Romance Contemporary [Sourcebooks Casablanca, On Sale: June 29, 2021, Mass Market Paperback / e-Book, ISBN: 9781728222417 / eISBN: 9781728222424]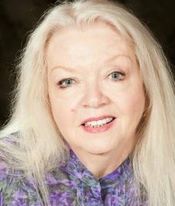 JUNE FAVER loves Texas, from the coast to the panhandle. Her novels embrace the heart and soul of the state and the larger-than-life Texans who romp across her pages. A former teacher and healthcare professional, she lives and writes in the Texas Hill Country.