I love cowboys! I'm not talking about the guys who dress up in western garb during rodeo season, but the real men who put on their Wranglers and boots, live on a ranch and work hard every day.
Growing up in the country, where everyone knows you and your family for several generations, gives you a different slant on life. The cowboys of the Dark Horse Cowboys series are based on these men.
1) I love cowboy books because their world is very familiar to me. The smell of rain on freshly turned soil. The sound of horses nickering. This is home.
2) Cowboys are generally nice guys. They love their mothers, are generally respectful, and are loyal to their friends. The woman who wins the cowboy's heart will always be cherished.
3) I love when cowboys work hard all day and then spiff up to go into town on a Saturday night. Their Wranglers are pressed. Their boots are shined. And they're ready to two-step. Cowboy up!
4) I'm an animal lover so I enjoy reading about the cowboy's relationship with his own animals: his horse and he probably has at least one dog too. They are a team.
5) Cowboy books generally have happy endings. Love wins out and you know the romantic couple will spend a lifetime together. Love conquers all.
Rekindling old flames can be dangerous…
Beau Garrett may look rough around the edges, but under that
exterior beats a heart of gold—a heart that was broken when
his high school sweetheart disappeared days before
graduation. Years have passed, but Beau's never forgotten
the fiery-haired girl who left him high and dry.
Dixie Moore has her reasons for being angry with Beau. When
a family emergency calls Dixie back to her hometown, she
brings with her an explosive secret that could divide them
for good—if the culprit behind a recent crime spree doesn't
get her first. It's up to Beau to unmask this dangerous
criminal…and keep Dixie out of the crosshairs.
Romance Western [Sourcebooks Casablanca, On Sale: April 30, 2019, Mass Market Paperback / e-Book, ISBN: 9781492667728 / eISBN: 9781492667728]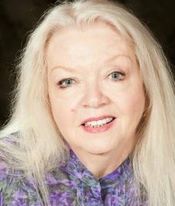 JUNE FAVER loves Texas, from the coast to the panhandle. Her novels embrace the heart and soul of the state and the larger-than-life Texans who romp across her pages. A former teacher and healthcare professional, she lives and writes in the Texas Hill Country.