The final book in my Oxenburg Princes Series, MAD FOR THE PLAID, just hit the shelves and I thought I'd explain why I wrote three whole books with prince-heroes. Here are my top five reasons why princes are better than average men:
Princes get invited to all the best places. Kensington Palace? Invited. Le Palais Royale? Invited. The Doge Palace? Invited. Wimbledon? Invited WITH special seating. It's an endless list of invitations, which often come with gourmet meals and marvelous desserts. If you're into that sort of thing, that is.
Princes know how to dress. Well, the ones in historical romances do, and let me tell you, they dress WELL. Silk waistcoats across their wide chests, perfectly fitted coats stretched over their broad shoulders, well-made breeches outlining their powerful thighs, glossy Hessian boots over their muscled calves – oh my!
Princes know things. Things like how to waltz without treading on their partner's toes, how to ride while looking manly, how to kiss a woman's wrist in a way that makes her shiver. Princely things. Things all men should know, but somehow don't. Things they must teach in Prince School and nowhere else.
Princes are instantly attracted to intelligent, spirited women, as happens in every one of my Princes of Oxenburg books. Rumor has it that princes are surrounded by spirited, intelligent women within their own families – mothers, sisters, and even the occasional grandmother – and thus look for the same qualities in a spouse. Or so I hear.
Princes never stop being princes, so once you've found one, he stays a prince forever. Or will, unless he becomes a king. There's something to be said for reliability, especially when it comes to princes.
Now you know why I love writing about princes!
Tell me, do you ever find yourself reading about the current English royals – the Duke or Duchess of Cambridge (Will and Kate) or their children Prince George and Princess Charlotte? Or handsome Prince Harry? Have you ever ooohed and aaaahed over Princess Diana's wedding gown, or seen footage of Grace Kelly's wedding when she married the Prince Ranier of Monaco? Or do you more closely follow Hollywood royalty – Ryan Gosling, Leo DiCaprio, Michael Fassbender Matt Damon, or (be still my heart!) Hugh Jackman? I may be guilty of following both kinds of royalty!
GIVEAWAY
One commenter will win a copy of Karen's Oxenburg prince book, The Prince and I, and a $25 gift card to BARNES AND NOBLE!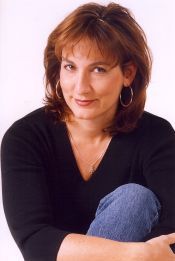 Karen Hawkins writes historical romances. A lot of them. Her last one, available now, MAD FOR THE PLAID, is the final book in the Oxenburg Princes series, and was just received a Reviewer's Choice Rating (5/5) and was declared 'the best romance I've read all year' by a reviewer Night Owl Reviews.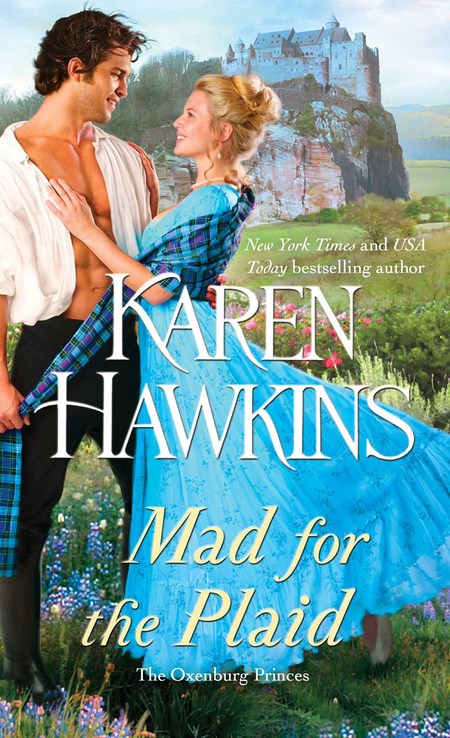 "What more could New York Times bestselling author Karen Hawkins's fans desire" than the "sharp repartee, clever plotting, memorable characterization, and sizzling sexual tension" (RT Book Reviews) of her sparkling Oxenburg Princes fairy tale romance series?
Nikolai Romanovin, a royal prince of Oxenburg, has travelled to the deepest wilds of Scotland to rescue his grandmother the Grand Duchess, who was abducted while visiting an old friend in the Highlands. Wanting to avoid an international incident, Nik plans to quietly slip into enemy territory disguised as a groom at Castle Cromartie. But his plans go awry when he falls under the cool gray gaze of the laird's daughter.
Pragmatic and clever, Ailsa Mackenzie has been left in charge of the family estate and her unruly grandmother in her father's absence. Something about the new groom catches her eyes, and makes her think he's not who he pretends to be—and even more shockingly, stirs her senses. Is it his obviously educated manners? His arrogant, non-servant-like presence? It's certainly not his towering, powerful form, or slumberous, inviting green eyes!
After confronting the imposter and learning the truth, Ailsa agrees to help Nik—for she, too, understands difficult relatives and would do anything for family. Soon their secret partnership leads to growing respect, searing kisses, and then something far more perilous. And when their quest turns dangerous, Ailsa and Nik must discover this unknown enemy while facing the dangerous demands of their own unruly hearts.
Romance Historical [Pocket Books, On Sale: August 30, 2016, Paperback / e-Book, ISBN: 9781476786018 / eISBN: 9781476786100]
Oxenburg Princes