As a born and raised Montana rancher and rodeo cowgirl, I am immersed in my subject matter—often literally in the case of mud, manure, and bovine amniotic fluid. Yeah, I see that face you're making. I do occasionally get a little too real and my editor has to explain that not only is she baffled when I say a horse 'broke in two', but the visual is extremely disturbing. (For the record, it is a synonym for suddenly starting to buck, also known as 'bogged his head' and 'blew up'.) Beyond the language and the technical details, though, I find a writer is most likely to miss the mark by failing to understand that this is a culture unto itself. Regular folks tend to find our values and priorities a tad difficult to comprehend.
First, and most awesome, is the way in which women tend to be perceived. Imagine a world where you are routinely praised for being strong, aggressive, independent, and competitive. Where on a day to day basis you are valued for what you can do versus how you look and complimented for kicking ass. Imagine being in a relationship with a man who is utterly baffled if you put on make-up when you're not going to town. Why waste the time? It's not like he fell in love with your mascara, and by the way, did you get down and fix that fence in the east pasture? 'Cuz in his mind there's nothing sexier than a gal in leather gloves who can handle her barbed wire.
Speaking of style, I recently saw a comment online about how you apparently can't be a real cowgirl unless you have long hair. I beg to differ since I do not. However, it is the iconic cowgirl look for mainly practical reasons. When you leave one rodeo, drive 'til midnight to the next, catch a few hours' sleep then roll out of bed at six a.m. for an early morning roping, you want hair that is comb and go. There is no time and often no electricity for blow-drying and flat ironing. Yank it back in a ponytail and you're off. Plus, after a couple of hours of sweating in your Stetson, long hair is most resistant to the dreaded hat head.
When we do dress up, it's often not in the way most people picture. Although there is an entire western-style industry, cowgirls don't limit themselves to ranch or rodeo attire. We are not removed from popular culture, so we follow the same trends as everyone else, and also shop at malls. Yes, by golly, we do love leggings and yoga pants, and no, we do not wear boots with every dress or skirt. I personally am a total shoe addict, heels included, and get giddy every time I get invited to a social event that will give me an excuse to wear a fancy dress. We rarely wear a cowboy hat unless we're on horseback and never when out on a date or at a bar with friends. Most of the female guests at a cowgirl wedding could walk into any other reception and not get a second glance—unless it's because of our take-no-crap swagger.
Style in our homes is where that priority thing really comes into play. To understand why you must first grasp that the value of a working ranch is almost exclusively determined by the productivity of the land. The house is barely included in the calculations, no matter how fancy. In the city, installing granite countertops, stainless steel appliances, and a fancy tile backsplash can add equity to your investment. On the ranch? It's money you might as well have saved for rodeo entry fees 'cuz you're never gonna see a return. This is why, even though she's an E.R. nurse near the top of the pay scale, our friend's newly married son and his wife live on the family ranch in a twenty-foot square cabin—right next to the pens of the extremely well-bred horses they bought instead of a house. And why I married the roper who had his own arena and calves but no living room furniture and all my friends congratulated me on a great catch. We prefer to invest in things that will pay off in the pasture or the arena.
Luckily for writers these days, ranch and rodeo people have taken to the internet in herds. There's nothing we love more than to tweet, Facebook, Instagram, blog, YouTube, and podcast our lives. Sites like the WranglerNetwork.com, FloRodeo.com, and ProRodeoTV.com have reams of streaming action and interviews, and event-specific sites like X-Factor and Racer's Edge will teach you more than you'll ever need to know about team roping or barrel racing. Both online and on television, RFD-TV and the Cowboy Channel broadcast a nearly non-stop schedule of ranch and rodeo programming.
All of this makes it easy to immerse yourself in our culture, and to help sort it all out I am building a collection of links just for writers on my own blog, which you can find at http://montanaforreal.blogspot.com/p/western-writer-resources.html. And if you search the archives of the blog you will find all kinds of stories and photos about my cowgirl life. I also host a Facebook page called Writing, Rodeo, Ranching and Everything Rural (https://www.facebook.com/groups/askacowhand/ )where writers can post specific questions, which I answer myself or refer to my wide-flung network of friends, relatives, and friends of both in nearly corner of the western world.
So go ahead. Dive in. But don't blame me if you get swallowed up and don't find your way out again. Cowboy life has a way of doing that to you.
Blackfeet Nation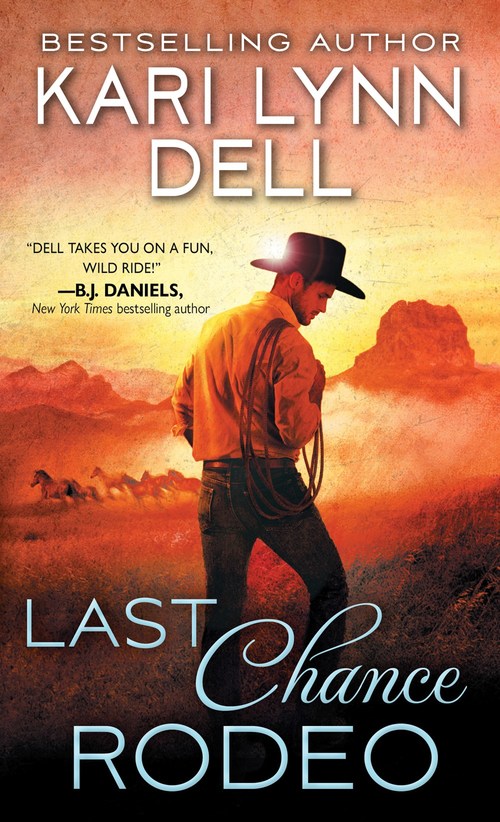 "Dell takes you on a fun, wild ride!" —B.J. DANIELS, New York Times Bestselling Author
He came to Blackfeet Nation looking for his missing horse
And found the heart he'd lost along the way.
One thoughtless moment cost David Parsons everything—his irreplaceable horse, his rodeo career, and his fiancée. After four long years he's finally tracked his horse to the Blackfeet Reservation and is ready to reclaim his pride.
It should be the happiest day of his life. But the troubled young boy who's riding Muddy now has had more than his fair share of hard knocks, and his fierce guardian Mary Steele will do whatever it takes to make sure losing this horse isn't the blow that levels him. David finds himself drawn to both woman and child, and is faced with a soul-wrenching dilemma: take his lost shot at rodeo glory…or claim what could be his last chance to make his shattered heart whole?
Author Kari Lynn Dell is a Blackfeet descendant who lives with her family on the reservation and brings a lifetime of rodeo experience to this touching family drama.
Romance Western [Sourcebooks Casablanca, On Sale: July 30, 2019, Mass Market Paperback / e-Book, ISBN: 9781492695240 / eISBN: 9781492695257]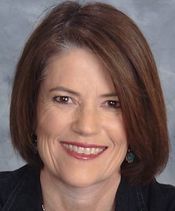 Kari Lynn Dell is a native of north central Montana, a third generation ranch-raised cowgirl, horse trainer and rodeo competitor, most recently the 2013 Canadian Senior Pro Rodeo Association Breakaway Roping Champion. She attended her first rodeo at two weeks old and has existed in a state of horse-induced poverty ever since. She currently resides on the family ranch on the Blackfeet Reservation, loitering in her parents' bunkhouse along with her husband, son and Max the Cowdog, with a tipi on the front step, a view of Glacier National Park from her writing desk and Canada within spitting distance.