Every summer my husband and I try to have some kind of adventure.  Not the hearty kind we used to undertake–like riding horseback into the high Sierras or tent camping for a week in Montana.  But whatever we choose, summer is great time for a getaway.
This year, we're driving from our home in Montana to the Western Writers of America conference in Kansas City, Missouri.  We'll take the back roads, meander two-lane highways that wind through six different states.
Along the way we hope to visit old writer friends, Kathleen and Michael Gear–authors of the PEOPLE series that takes place 10,000 years ago.  They live on a buffalo ranch in Wyoming.
From there, we'll head for the Dakotas, spend a little time in Rapid City, a great old West town.  Lots of historic buildings and fun art galleries.
Staying off the beaten path, you can find all sorts of intriguing bits of history.  Sioux City sits right on the Missouri, plenty of steamboat lore, and you can learn about Louis and Clark in Omaha.  If you've never done a cross country road trip, it's really a worthwhile adventure.
Speaking of highway adventures, BEYOND REASON travels the roadways of Texas.  It's the story of Carly Drake, a young woman who inherits her grandfather's trucking firm and all the problem that go with it–including murder.
Carly's biggest problem, however, turns out to be six foot-five-inches of solid male muscle–handsome, mega-rich, powerful and controlling, Lincoln Cain.
It's high action all the way and of course plenty of hot romance.  I hope you'll watch for BEYOND REASON and that you enjoy it.
So…what's your favorite adventure?  Love to hear about it.  Have a great summer and happy reading!  Kat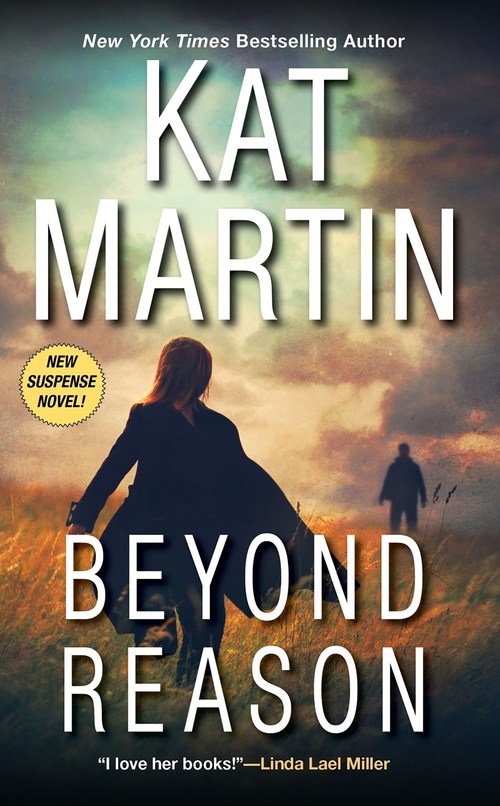 New York Times bestselling author Kat Martin raises chills as danger stalks a woman determined to make it in a man's world . . .
Five weeks ago Carly Drake stood at her grandfather's grave. Now she's burying Drake Trucking's top driver, and the cops have no leads on the hijacking or murder. Faced with bankruptcy, phone threats and the fear of failure, Carly has to team up with the last man she wants to owe—Lincoln Cain.
Cain is magnetic, powerful, controlling—and hiding more than one secret. He promised Carly's granddad he'd protect her. The old man took a chance on him when he was nothing but a kid with a record, and now he's the multi-millionaire owner of a rival firm.
But Linc's money can't protect Carly from the men who'll do anything to shut her down, or the secrets behind Drake Trucking. If she won't sell out, the only way to keep her safe is to keep her close . . . and fight like hell.
Romance Suspense [Zebra, On Sale: May 30, 2017, Mass Market Paperback / e-Book, ISBN: 9781420143157 / eISBN: 9781420143164]
Bestselling author Kat Martin is a graduate of the University of California at Santa Barbara where she majored in Anthropology and also studied History. Currently residing with her Western-author husband, L. J. Martin, in Missoula, Montana, Kat has written sixty eight Historical and Contemporary Romantic Suspense novels. More than sixteen million copies of her books are in print and she has been published in twenty foreign countries. Her last novel, INTO THE FIRESTORM, took the #7 spot on the New York Times Bestseller list. This will be the 15th novel in a row to be included on that prestigious list. Kat is currently at work on her next Romantic Suspense.