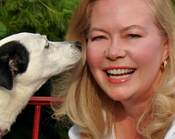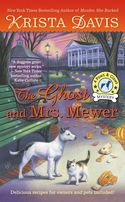 Is there a ghost story from your youth that stands out in your mind? One that gave you chills? Maybe a local story or a traditional campfire tale?
Holly Miller is moving to Wagtail Mountain. She hasn't given the tale of Becca Wraith any thought at all in years. When she was a kid, her cousin wouldn't sleep alone after hearing the story, but Holly wasn't scared. Now ghost hunters are arriving and checking into the Sugar Maple Inn where Holly works. They're coming to research the legend of Becca Wraith.
Holly still doesn't believe in ghosts, but most people in Wagtail do. It's an old town where people used to come for the waters. Residents report seeing Becca's ghost, as well as those of her ill-fated suitors, around town.
Holly isn't worried. After all, it's just a story. But as spooky things happen, Holly realizes there must have been some historical basis for the ghost story about Becca. Still, it's all in good fun until someone is murdered, and Becca's ghost was seen nearby.
About the Author
New York Times Bestselling author Krista Davis writes the Paws & Claws Mysteries for animal lovers that debuted in December with MURDER, SHE BARKED. The sequel, THE GHOST AND MRS. MEWER, is in bookstores as of December 2nd. She also writes the Domestic Diva Mysteries. Her 8th Domestic Diva Mystery is THE DIVA WRAPS IT UP, a Christmas mystery in bookstores now. Like her characters, Krista has a soft spot for cats, dogs, and sweets. She lives in the Blue Ridge Mountains of Virginia with three dogs and two cats.