My debut contemporary romance, WILD ON MY MIND, combines three gifts that my grandparents gave me growing up:  their love and support, long family road trips, and an annual pass to Pittsburgh Zoo and PPG Aquarium.  
Before their deaths this past year, my maternal grandparents were two of my biggest supporters.  My grandfather and I even worked at the same company where he could be found at his desk, three days a week until his death at age 94. I hope that their caring spirit and work ethic lives on in characters of mine.  In WILD ON MY MIND, Lou is partially based off of my grandfather.  The eighty-year-old veterinarian helps the hero, Bowie, run a local zoo.  But Lou is more than a coworker…he's family. He's the father that Bowie never had.  The elderly man gave Bowie a home when the formerly troubled boy was kicked out of foster care on his eighteenth birthday.  Together, the two of them are raising Bowie's eleven-year-old daughter.
Lou also serves as Bowie's confidant through all of the ups-and-downs of his relationship with the heroine, Katie.  He has faith in his adopted son even after Bowie confesses that he'd engineered mean tricks back in high school against the now sexy red-head in order to impress his popular girlfriend.  Bowie relies on Lou's steady presence as he works to convince Katie that he has truly changed and is now worthy of her trust.
The Southwest setting for the zoo and the town of Sagebrush Flats were inspired by childhood vacations out West.  It was my grandparents who introduced me to National Parks like Bryce Canyon, Capitol Reef, Arches, and Mesa Verde.  I have always loved the red rock, arid climate, and sweeping vistas, and I couldn't resist positioning my novel amongst such natural beauty.  The heroine, Katie, feels a similar tug from this land when she returns to her hometown to help her family.
My third inspiration for WILD ON MY MIND is the zoos that I've visited through the years.  Although I didn't grow up next door to an animal park like Bowie's daughter, the annual pass that my grandparents purchased allowed my mom to take me to the Pittsburgh Zoo before I could walk.  Our favorite time was winter. The zoo is less crowded then, and the animals more active. One rainy day, we brought along an umbrella, which we'd lowered when we entered the indoor Tropical Forest.  One monkey noticed it and immediately leaped over to the glass. We pulled the handle up and down, and the animal watched, fascinated by the flash of silver, his little head tilted at the most inquisitive angle.  Another favorite memory occurred during an evening Zoo Boo event in the '90s. Food samples were available, and one man was standing with his back to the camel exhibit with a cup of tomato soup in his hand. Unbeknownst to him, the camel, Molly, trotted up behind him.  Before his family could warn him, she leaned over and began slurping the liquid. She's a direct inspiration for the lovelorn Lulubelle in WILD ON MY MIND.  Both of them are dromedary camels with liquid brown eyes, big personalities, and plenty of curiosity.
The size and general feel of the animal park in WILD ON MY MIND owe more to the Dakota Zoo in Bismarck, ND, than to Pittsburgh.  Over twenty years ago, I stopped there with my grandparents, and the place charmed me.  It has an intimate feel and makes a real effort to showcase local species, which is very similar to Bowie's animal park.
As Katie begins spending more time at the Sagebrush Zoo, she finds herself irresistibly pulled toward the adorable critters…and their handsome keeper, despite her vow to keep an emotional distance.  I hope readers will be just as charmed by the big-hearted animals, from a matchmaking honey badger named Fluffy, to a nurturing capybara who's always ready to snuggle an orphaned critter, to even a headbanging cockatoo with a penchant for rock and roll.
Where the Wild Hearts Are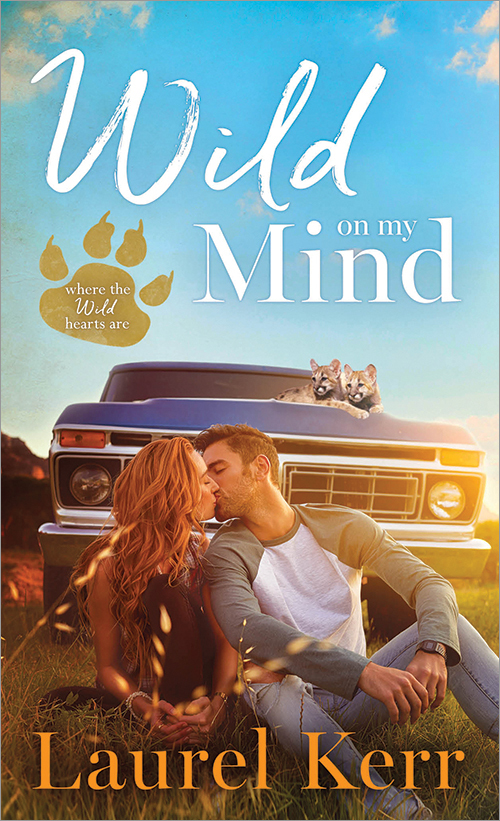 Love runs wild at the Sagebrush Flats Zoo,
where a motley crew of big-hearted animals
helps the most unlikely couples find love.
When Katie Underwood discovers a litter of newborn cougar cubs, the
last person she expects to come to the rescue is her former crush—and
high school nemesis—Bowie Wilson. The worst part? He doesn't seem
to remember the trouble he caused her.
As a single father and owner of a cash-strapped zoo, Bowie struggles
to balance budgets while raising his pre-teen daughter and a host of
rascally animals. He considers himself lucky when Katie agrees to lend
her talents to a publicity campaign in support of the zoo's animal
rehabilitation programs—until he learns just what she's planning…
This time, Katie is determined to resist Bowie's charm. But a lovelorn
camel, a matchmaking honey badger, and a nursemaid capybara have
different plans. Can they and the rest of the zoo's menagerie help
Bowie break through the barriers surrounding Katie's heart?
Love can't be tamed…
Romance Contemporary [Sourcebooks, On Sale: September 25, 2018, Mass Market Paperback, ISBN: 9781492670858 / ]
Laurel Kerr is a full-time romance writer and mom, who occasionally still dabbles in the practice of law. Her debut novel, WILD ON MY MIND, reached the Golden Heart® finals under the title of Volunteering Her Heart in 2016. Laurel Kerr was also a 2017 Golden Heart® Finalist for a historical manuscript. She lives in Pennsylvania with her daughter, husband, and loyal Cavalier King Charles Spaniel.