When I initially began writing SPIES, LIES, AND ALLIES, I intended for it to be another YA rom-com like my previous books, with a fun cast of characters and romance. It checks those boxes, but this novel also ended up being a love story about dads and daughters.
I say "ended up" like the book just happened somehow, but the truth is I wrote SPIES as my dad struggled with the end stages of Alzheimer's. It was incredibly tough to "write funny" while grieving, and this book went through the most intense revision process of any of my books. For a while, I wasn't even sure this one would make it into print, but my editor was patient, and I revised, again and again.
Laurel and her dad share a love of Star Wars; she calls him Dad Vader and he calls her Princess, for Leia, naturally. Laurel convinces her dad to give her a summer job at his business, but it doesn't turn out at all like she expects. As in "real life," Laurel's dad is hesitant to give her too much responsibility, not sure she's ready for it. Many of us probably experienced this with our own dads, and I loved writing a character who grows and changes, surprising both herself and her dad.
Though I wrote this book during the last year of my dad's life, this isn't a sad story. It's a rom-com, after all, full of silliness, shenanigans, Star Wars nerdiness, and stolen kisses between Laurel and her crush. It's also about a girl who misses her dad, and a dad who discovers his daughter really is Princess Leia, ready to defend and protect what's hers…and his.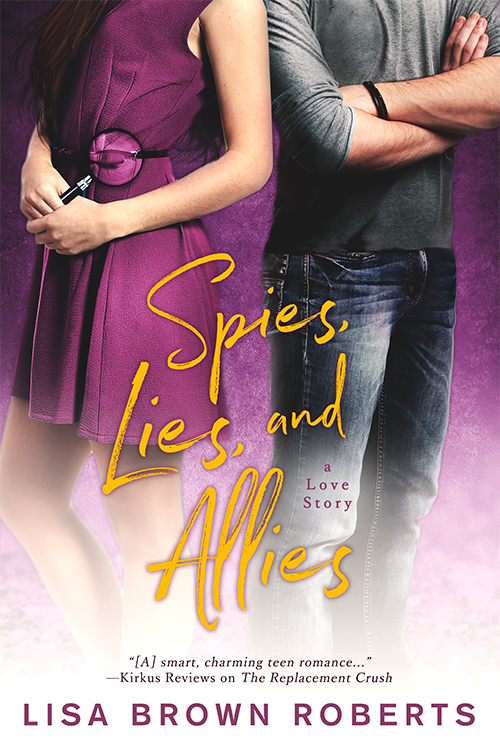 Summers are supposed to be fun, right? Not mine. I've got a job at my dad's company, which is sponsoring a college scholarship competition. I just found out that, in addition to my job assisting the competing interns, I'm supposed to vote for the winner. Totally not what I signed up for.
My boss is running the competition like it's an episode of Survivor. Then there's Carlos, who is, well, very distracting––in a good way. But I can't even think about him like that because fraternizing on the job means instant disqualification for the intern involved.
As if that's not enough, an anonymous informant with insider intel is trying to sabotage my dad's company on social media…and I'm afraid it's working.
Much as I'd love to quit, I can't. Kristoffs Never Quit is our family motto. I just hope there's more than one survivor by the end of this summer.
Young Adult [Entangled Teen, On Sale: May 1, 2018, e-Book, ISBN: 9781633756991 / eISBN: 9781633756991]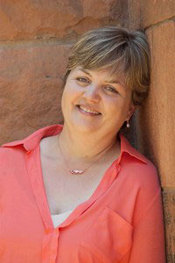 Lisa Brown Roberts still hasn't recovered from the teenage trauma of nearly tweezing off both eyebrows and having to pencil them in for an entire school year. This and other angst-filled memories inspire her to write YA books about navigating life's painful and funny dramas, and falling in love along the way.
Her almost forever home is Colorado, though she occasionally pines for the days when she lived within walking distance of the Pacific Ocean. Her house is full of books, boys, several four-legged prima donnas, and lots of laughter.