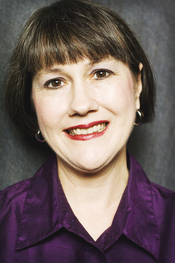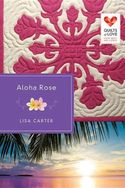 Aloha from the 50th state and the land of a thousand rainbows.
Have you ever read a book with not only a terrific storyline, but where the setting of the novel comes to vibrant life and becomes a character in its own right?
Maybe you've read about different locales and dreamed of traveling there. But short of time travel or culture hopping, you may never be able to personally experience an 1864 Civil War battlefield or dystopian sci-fi adventure. But these worlds are to book lovers as easy to access as picking up our e-readers or the latest paperback.
Because the best novels transport readers to a vivid place and time, becoming almost a character in and of themselves. Some of my favorites include: Mitford in the Jan Karon novels; and the world of Narnia created by C.S. Lewis. Creating captivating settings is half the fun for me.
Last year, I reunited with a college friend, who shared with me how she'd located her birth father in Hawaii and how a wonderful, new chapter in her life had opened. Through a difficult personal journey, she and her family had come full circle. And that very day, the seed of ALOHA ROSE, was born.
Three days later, my agent asked me, a writer/quilter, if I had a story idea for the Quilts of Love series. This series of stand-alone novels begins with the premise that behind every quilt there is a story. With my friend's story fresh in my mind, I also reflected upon how Hawaiian quilts are visibly different from more traditional American quilt patterns. And the inevitable writer questions began—What if a baby was found abandoned in such a quilt and this quilt became her only clue to finding her biological family?
So it is fitting with November being National Adoption Month for the release of ALOHA ROSE. In ALOHA ROSE, I endeavor to bring to readers all the sights, sounds, smells and tastes of the Hawaiian Islands—a feast for the senses. Almost as if you could travel there yourself—and as readers we can—within the pages of the book.
Therefore, no matter where you reside, on behalf of ALOHA ROSE, take this Calgon moment and enjoy a break from your regularly scheduled winter. Mahalo and happy travels.
ALOHA ROSE
When Laney Carrigan sets out to find her birth family, her only clue is the Hawaiian quilt in which she was found wrapped as an infant. Centering her search on the Big Island and battling fears of rejection, Laney begins a painstaking journey toward her true heritage. Kai Barnes, however, is determined to protect the people he's come to regard as family. He thinks Laney is nothing more than a gold digger and blocks every move she makes toward her Hawaiian family. As their conflict escalates, it puts at risk the one thing that Kai and Laney both want most—a family.
Comment to win – a copy of ALOHA ROSE, a lovely teatowel and macadamia nuts
To comment on Lisa Carter's blog please click here.