Aubrey leaned back against the side of the boat, working to loosen her hands while her captor steered the boat through the narrow inlet. Her head pounded, and she'd sliced her leg on something, but at least she was still alive. She couldn't say that about Papps. If his family hadn't found him by now, she knew he would have already bled out.
A sick feeling snaked through her as her mind continued to replay what had happened and what she could have done differently. But they'd been ambushed by a sniper. She'd done what she'd been trained to do—­try and neutralize the threat. Having failed that, the only thing she could do now was pray that Papps's sons had heard her scream. But her captor had timed his dirty deed well. Duck hunting wasn't like deer hunting, which was more of a solitary pursuit. And for the McKenna family, it had always been a social event. It had been the same every year for as long as she could remember.
She knew exactly what had been going on at the blind. Until the birds landed, there would be no shortage of conversation. They'd watch the sunrise break through the morning fog while Mitchell and Ryan told jokes and started breakfast. Any activity that combined guns, water, and the cold included an element of danger, but they wouldn't have been listening for the deadly shot of a sniper.
She continued to work to untie the twine securing her wrists as she formulated a plan. They'd been gone at least forty-­five minutes, winding their way through the grass flats and channels. She'd spent time in these wetlands, but before long, the scenery began to look the same. Miles of water and vegetation with no idea where they were going. Memories of days spent on the water with Papps teaching her about the ecosystem of where the water met the land flooded through her. A place filled with cattails and other grasses, along with birds, fish, and sea turtles, where she could momentarily forget about the stresses of her work.
But today, she'd walked into a nightmare, and what she didn't understand was what the objective had been. Papps had been shot, but if he was the target, why grab her? The twine cut at her wrists as she continued to slowly loosen it. Nothing made sense, but she didn't have to understand the motivation to realize her life was in danger. The only way she was going to survive this was to escape. A search party had probably been assembled by now, but with no clues to know where to look, she couldn't expect rescue anytime soon. And in the meantime, she needed to get as much information as she could.
"Where are we going?" She shouted above the noise of the motor, making sure she memorized the features of the man who'd taken her. He was Asian—­probably Chinese—­short and thin, yet muscular, with a one-­inch scar running across his temple.
"You'll find out soon enough. We're almost there."
"Where? Are we meeting someone?"
He frowned at her. "Stop with all the questions."
"I will, if you tell me why you shot the senator. You could have just grabbed me and left him alone. Unless he was the target all along." She paused, praying for some feedback, but the man said nothing.
"Nico paid you to snatch me, didn't he?" she asked.
The man didn't answer.
"Or was the senator the target? If they weren't able to get him to a hospital, there's no way he could have made it. And if you're convicted of capital murder, you could easily be looking at life in prison without parole."
He caught her gaze. "I told you to stop talking."
He turned away from her again, but she wasn't ready to stop probing.
"What I don't understand is—­assuming the senator was the target—­why grab me? Who are you working for?"
"Did you not hear me?" He stepped away from the steering wheel and backhanded her across her cheek. "I said shut up!"
She bit back the sharp sting of pain from the blow, irritated that she'd allowed herself to push him too far. Put him across the table from her in an interrogation room where she was in charge of the situation, and she knew she could pull the truth out of him, but she wasn't going to get anything out of him. Not now. She studied the coastal waterway surrounding her. The truth wasn't what mattered right now. What mattered right now was getting out of here alive.
She twisted her wrists. She needed a few more minutes to undo the loosened twine, but then she would have to find her way out of the miles and miles of swampy waters without him catching her.
If that was even possible.
More memories flooded her of time spent in the marshlands with Papps and his family and growing up with Adam and Jack Shannon. So much had changed over the past decade. Adam had a family now and worked as a game warden. Jack had moved away years ago. She'd made peace with Adam after their breakup, and while it had stung at the time, looking back she knew it was the right decision. They never would have been a good match. Thankfully they'd finally realized it, and in the end, they both moved on. Adam found the perfect woman, got married, and had two adorable girls.
But Jack . . . Jack was a different story.
(C) Lisa Harris, Revell, a division of Baker Publishing Group, 2020, Used by permission
***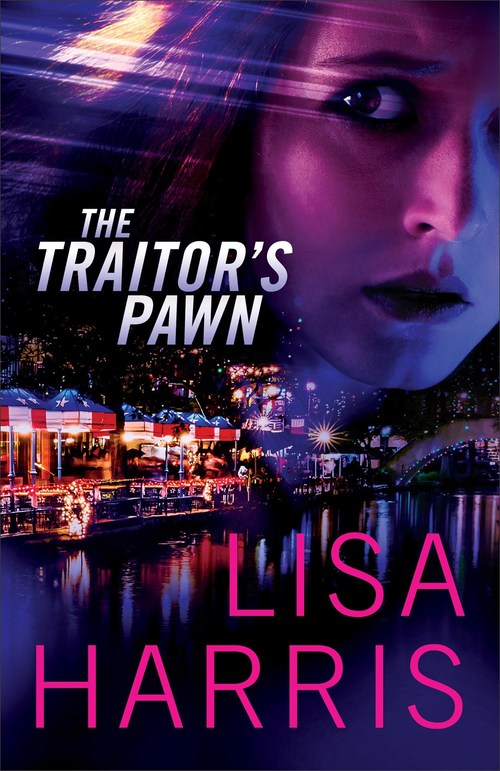 When FBI agent Jack Shannon arrives in Corpus Christi, Texas, he is focused on one thing: find the man who has been selling encrypted government secrets to the Chinese through online birding chat rooms. But when a senator is shot during a hunting trip and the woman he was with is abducted, Jack agrees to join the search–especially when he discovers that the kidnapping victim is Aubrey Grayson, a woman he was once in love with.
As the search continues, it becomes clear the senator may not have been the intended victim–and Aubrey may be connected to the other case Jack is supposed to be working on. Can Jack untangle the knots before it's too late? And when he learns the truth, will it be too painful to get past?
Join the hunt for the truth–and a traitor–in this tension-laden story of secrets, betrayal, and second chances.
Romance Suspense | Inspirational Mystery [Revell, On Sale: March 31, 2020, Paperback / e-Book, ISBN: 9780800729172 / eISBN: 9781493421152]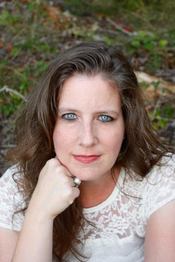 Lisa Harris is a bestselling author, a Christy Award winner, and the winner of the Best Inspirational Suspense Novel for 2011 and 2015 from Romantic Times for her novels Blood Covenant and Vendetta. The author of nearly thirty books, including Vendetta, Missing, and the Southern Crimes series, Harris and her family have spent twelve years living as missionaries in southern Africa.