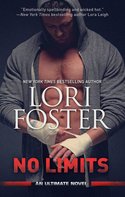 It can't be denied that men who are athletes, in such good shape, surrounded by all of that testosterone, appeal to women. Rough good looks, six-pack abs and bad boy reputations seem to have a universal appeal. So it only follows that readers are going to love sports-themed romance, especially when you add in the magic of an author's voice, be it humor, suspense, or small town charm!
Anyone who reads me knows that I write alpha males. They also know I write nice guys who are independent, smart, capable, and motivated. In a great many cases, that definition fits athletes to a tee. The competitors aren't just incredible athletes – some of them are truly incredible men. That's why I enjoy writing them as lead characters in my books. Sure, I fictionalize the fighters, taking them out of the ring and into relationships where an edge of danger allows them to showcase their confidence and athleticism. But then that's what female readers want – character-driven entertainment!
That's why I'm so happy to be returning to my MMA fighters with a new Ultimate series.
First out is an ePrequel novella, HARD KNOCKS, on August 4th, followed by NO LIMITS, a novel starring reader favorite Cannon Colter. I love to write about guys who work hard, play harder, and go after what they want with single-minded intent. Yes, that applies to the sport of their choice – but also to the women who steal their hearts. It's almost a given that athletes will have shredded bods, honed for strength, speed and agility. (Now doesn't that sound sexy even beyond the visual!?)
There's a running joke that athletes make up in brawn what they lack in brains, but let's face it, in today's world being a professional athlete requires keen intelligence. It's nearly impossible to reach that high level of talent and recognition without a lot of savvy. Few people would have the discipline necessary to put in day after day of grueling workouts and to stick to restricted diets, or the stamina to keep up with all the travel and promotion inherent in any professional sport.
The only sport I truly follow is MMA, and I know from watching biographies and personal interviews that many of the fighters have advanced degrees. They've worked hard to extend employment in the arena they love. I'm sure that applies to all athletes, whatever their sport might be.
For me, part of my love of athletes is that they're truly nice guys. Sexy, well known, well paid, capable and determined. Their popularity could swell any ego, but so many of them keep it real with community involvement and charitable efforts.
Heroes, all the way around!
It only makes sense that athletes would make amazing romance heroes – and that readers would not only love them, but demand more.
If you love sports romance like I do, then this week will be especially awesome for you. Carina Press is publishing six steamy novels, each featuring a different sport. I know I'm looking forward to reading them! What about you?
To comment on Lori Foster's blog please click here.