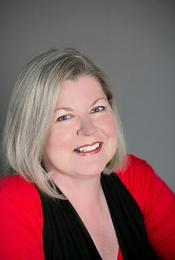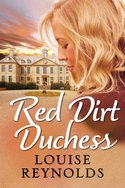 It was a huge surprise to this inner-urban Melbourne girl who wears too much black, when I stopped jumping on long-distance inter-continental flights and had a look in my own backyard instead.
Actually, I had to be dragged, grumbling and protesting, by my then-new partner who was determined to show me what I was missing. Not only were we going to see this great country, we were going to bush camp while we did it and within 24 hours I was hooked.
Our great love is Australia's outback, an area that is sometimes hard to define. Is it geographical or a state of mind? Either way, the intersection of endless red dirt, brilliant blue skies and the grey-green of saltbush and mallee is what makes us happy. We've camped up and down some of Australia's great rivers; the Darling, the Murray and the 1300km long Cooper "Creek", the setting for RED DIRT DUCHESS. During flood years wildlife abounds; waterbirds, huge flocks of parrots, moths as big as your hand. After years of drought, a sudden sluice of floodwater can awaken a landscape poised for renewal within a week.
After a couple of days alone in the bush, we 'go into town.' This involves nothing more than pulling on a clean pair of shorts and taming creek-washed hair, and 'town' consists of a lonely pub in the middle of nowhere, but that's inconsequential. It's a big day out.
In these lonely pubs I've met fascinating people and had some of the most interesting conversations; the jillaroo passed over for management of her family property, the young female backpacker from central London who loves the isolation of the little pub where she works, the paraplegic station owner, the middle-aged female refugee from a corporate career. One publican we know is an ex-fighter, tough and taciturn. Another is as lean as the proverbial drover's dog, has worked up and down the one river all his life and declares he'll never leave "the Bulloo."
I admire these resilient outback people and draw inspiration for my writing from their lives. My heroine, Charlie, in RED DIRT DUCHESS is such a person and I couldn't wait to see what would happen when an annoyed but gorgeous English aristocrat walks into her bar.
When English society playboy Jonathan Hartley-Huntley is sent to outback Australia after a disastrous affair with his editor, all he wants is to take a few pictures, do a quick interview and get back to his usual life of luxury as soon as possible. Until he meets his host, the irresistible Charlie Hughes, and suddenly the back of beyond is a lot more appealing.
Running the pub is a labour of love for Charlie and she has no desire to ever leave the tiny town of Bindundilly. That is, until Jon discovers an old painting that raises questions about both their lives. Charlie impulsively decides to follow him to London, and as the feelings between them begin to deepen, she starts to wonder if there's more to life than the pub. But at Jon's family home, the magnificent Hartley Hall, they become acutely aware of the differences between them, and it soon seems clear they have no future together – especially if Jon's mother has her way.
Family and tradition threaten the course of true love in this warm and witty novel from the author of Outback Bride and Her Italian Aristocrat.