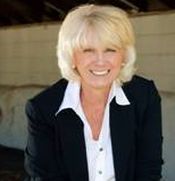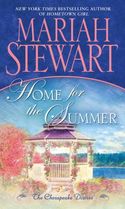 When I was a child, "home for the summer" meant that respite from school – June right on through to the week after Labor Day, that golden time of endless fun in the sun. Summer meant later lights out at night, reading in the shade of the back yard trees, and chasing fireflies at night with my friends in the neighborhood. There were the annual trips to visit my mother's aunt in North Weymouth, Massachusetts, where a year's worth of paper dolls awaited, saved for me by Great–Aunt Bess from the Boston Globe. There were long hot days at the New Jersey shore – running on sizzling feet into the cold water of the ocean – trips to amusement parks where I'd watch my older brother test his skill shooting with an air gun at moving targets, visits from relatives, and lazy days when there was nothing more to do than watch the clouds go by.
When I was in college, "home for the summer" meant catching up with my friends from high school, revisiting old hangouts and renewing old friendships. There were summer jobs and trips to the beach, and reading something other than textbooks.
For the characters in my new book, HOME FOR THE SUMMER takes on a different meeting. For celebrity event planner Lucy Sinclair, it means coming back to her home town of St. Dennis to pull off a high profile wedding at her family's inn – a wedding that's taking months to plan and organize. It also means facing the terrible memories that drove her from home and have haunted her for twenty years.
Clay Madison was Lucy's best friend throughout her childhood. They rode bikes together, spent countless hours crabbing on the Bay together, did their homework together every day after school, and yes, chased fireflies on warm summer nights. Clay had been Lucy's companion and her confident, until that fourteenth summer when something unthinkable made Lucy withdraw from all her friends, even Clay. Years later, he still doesn't know why.
Clay's never lost that special feeling he's always had for Lucy, and when he hears that she'll be home for the summer, he's determined to find out what tore apart their friendship so many years ago. It doesn't take long for him to realize that "home for good" would be even better than "home for the summer." For Lucy, that means facing the demons that drove her away, and banishing them forever.
When you were a kid, how did you spend your summers? And if you've moved away from your hometown, when was the last time you went home for the summer?
FIVE commenter will win a copy of HOME FOR THE SUMMER. . US / Canada addresses only
To comment on Mariah Stewart's blog please click here.