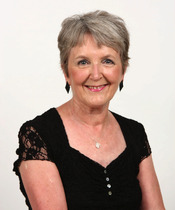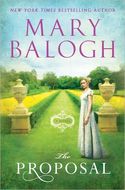 When I wrote ONE NIGHT FOR LOVE (1999), I meant it to be the first book in a trilogy–for Neville Wyatt, Earl of Kilbourne, his sister Gwen, the widowed Lady Muir, and their cousin, Lauren Edgeworth.
However, I changed editor after the first book, and my new editor would not let me write Lauren's story because she did not like her in the first book. I had to wait for an editor who would let me write her story–reader favorite A SUMMER TO REMEMBER (2002). That book, however, introduced the very haughty aristocratic family, the Bedwyns, and off I shot at a tangent and wrote the six SLIGHTLY BOOKS and then the related SIMPLY quartet. Poor Gwen languished as a minor character in a number of them. She was noticed, however. There was a mystery surrounding her. She limped heavily, as the result of a riding accident during her marriage–the same accident that caused her a miscarriage. And a year later her husband died after a fall in his own home. Readers wanted her story, and I wanted to write it. Finally the job is done! She finds her happily-ever-after in THE PROPOSAL, out in hardcover May 1, 2012.
The only trouble was that I was itching to start a new series. I love writing series with their linked characters and on-going stories as well as the individual, standalone love stories that are the focus of each book. Could I somehow combine Gwen's story with the start of a new series? The answer was, of course, yes! And so I set out to find a hero for Gwen, a man whose fate was somehow linked with that of a group of other people. I had done families before (the Bedwyns, the Huxtables, for example). I wanted something different. And gradually Hugo Emes, Lord Trentham, took shape in my mind–a dour giant of an ex- military officer, an acclaimed hero of the Napoleonic Wars who was still trying to cope with the trauma of his war experiences. He had, as he admitted to Gwen, gone clean out of his head in the Peninsula and had been brought back to England in a straitjacket.
And then I could see that his convalescence would have been a long and painful one, and that the chances were that it was done in company with other wounded officers. But where? Why not on the country estate of a wealthy aristocrat who had not himself fought in the wars but who had lost a son in them–an only son? And whose wife had committed suicide a few months later. And so was born George Crabbe, the Duke of Stanbrook, in my mind, a man suffering his own deep wounds. He is an older man–an opportunity to write a mature love story when his turn comes to have his story told!
I needed to people his convalescence home with other persons suffering various war wounds and facing various difficulties in resuming their lives. I created five others. Understandably, four of them are men, but I didn't want them all to be male. So one is a woman, Imogen Hayes, Lady Barclay, who was present in the Peninsula when her husband, a spy, was captured and tortured by the French. And she was there when he died! The others are the young Vincent Hunt, Viscount Darleigh, who was blinded during the first hour of his very first battle; Flavian Arnott, Viscount Ponsonby, whose head wounds left him with a stammer and an uncertain temper, and whose fiancee abandoned him to marry his best friend; Sir Benedict Harper, an active and athletic alpha male whose legs have been shattered; and the young Ralph Stockwood, Earl of Berwick, who sustained terrible injuries moments after watching his three best friends since his boyhood years get blown to bits.
The years of convalescence are over, but these seven people still meet for a few weeks each year on the duke's estate. They call themselves the Survivors' Club. Six men and one woman, all deeply scarred, all in need of a love story. Bliss!! I am going to thoroughly enjoy myself with this series. Next up will be Vincent, in THE ARRANGEMENT.
In the meantime, I hope readers will love THE PROPOSAL, a Delacorte hardcover with a gorgeous cover, released May 1, 2012.
Mary Balogh
www.facebook.com/AuthorMaryBalogh
THE PROPOSAL–May, 2012
THE SECRET MISTRESS–July, 2012
To comment on Mary Balogh's blog please click here.