I'm so excited to be back here on the Fresh Fiction blog to chat about my newest release, the second book in the Lone Star Match series, SOMETHING BORROWED. This series is about a matchmaking bride who desperately wants her bridesmaids to be as happy as she is so she sets up a destination wedding and reunites her bridesmaids with the ones who got away. Unfortunately, no one else really wants to be reunited…or so they think.
I loved these characters for so many reasons. Brigid is a type-A personality, trying to please everyone and be the person everyone else wants her to be. The problem is – she has no idea who SHE wants to be. She cares deeply for Grady, could probably even love him, but refuses to see it because he doesn't fit into the definition she has been given her whole life. Yet, he is the one man who loves her exactly as she is and with whom she can be herself. But he also sees deep inside to her insecurities so she can't hide from him and that's pretty darn scary for Brigid.
Grady has a lot of baggage but is remarkably well-adjusted (if I do say so myself). His older brother is Matthew, the groom and they were very close when they were young. When their parents divorced, the boys were split, with Matthew going to live with his mom and Grady didn't see his mom (or Matthew) for a very long time. His mother was more interested in appearances and status than her family and people, and Grady was scarred by that. Now, he's in love with someone who seems to have the same focus – Brigid focused on her job, climbing the company ladder – but he sees to her fears deep inside and still wants to help her, to rescue her. But is he enough and can he hang on long enough for her to realize that he is exactly what he needs?
This was a difficult book because I flipped the characters a bit. We're used to seeing an unlikable hero, who's more focused on work, his own life, a bit selfish even. Brigid isn't selfish; she's terrified to let her family down and has been on the hamster wheel so long, she has no idea what else to do. So, she protects herself the only ways he can. Grady, for his part, is a nice guy and knows what he wants and he wants Brigid. The question is … will Brigid figure out in time that Grady is exactly the type of guy she needs in her life before she loses him forever?
Weddings are so much fun and being a bridesmaid can be stressful and exciting. Add onto that a matchmaking bride and you have a recipe for excitement…or disaster! What are your best wedding stories or bridesmaids stories? Have you ever been set up at a wedding?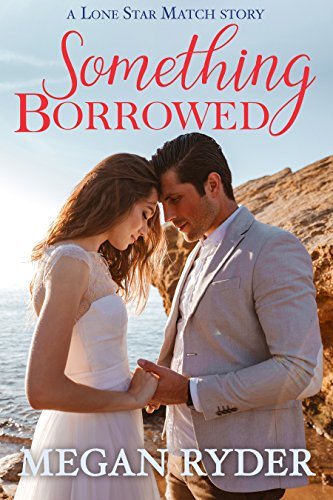 Brigid Anderson is a second year lawyer on a fast track to making partner. With the weight of her siblings' success on her shoulders, Brigid feels like she needs to prove something–to herself and to her parents. Her life is running smoothly and all according to plan…until she meets Grady.
Grady Coughlin understands focus and ambition, having taken over his father's contracting business and building it into a successful historic preservation business on his own. After a blind date with Brigid that ends in explosive passion, they embark on a friends with benefits relationship. But as Grady establishes himself in the business world, he decides he wants more and wants it with Brigid.
On the eve of her best friend's wedding, with her promotion to partner dangling within reach, Brigid believes Grady isn't the best partner to suit her career ambition. But Grady and her heart don't agree and she must decide if she should stick to the safety of the plan or find the courage to pursue what she really wants.
Romance Contemporary [Tule Publishing, On Sale: June 15, 2017, e-Book, ISBN: 2940157479596 / eISBN: 9781946772510]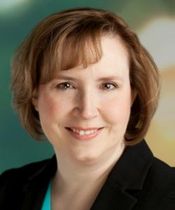 Ever since Megan Ryder discovered Jude Deveraux and Judith McNaught while sneaking around the "forbidden" romance section of the library one day after school, she has been voraciously devouring romance novels of all types. Now a romance author in her own right, Megan pens sexy contemporary novels all about family and hot lovin' with the boy next door. She's also a master procrastinator–if only her cocker spaniel mix, Josie, would let her focus on writing instead of playing ball all day!