I've learned as I write, that books have background layers. That which appears behind the dialog, plot, and action. The readers may not even be aware of their influence, but they impact shapes and changes the novel. For me, they are what brings out the emotion, the heart of the story. My latest release in my "Night Stalkers" series, WAIT UNTIL DARK, can be looked at in a variety of ways when viewed through these different layers.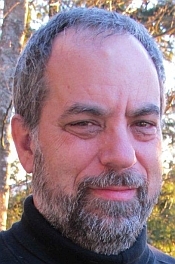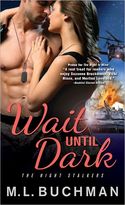 Location layer
This adds spice and a picture to the novel. WAIT UNTIL DARK includes several settings, traveling far and wide just as the helicopter pilots of SOAR (the U.S. Army's secretive 160th Special Operations Aviation Regiment) do. They are at the nation's beck and call, saddling up at a moment's notice to respond to the next mission.
Culture layer
This is the setting of the people in my novel. In the "Night Stalkers" series, it is military heli-aviation. It sets a tone, it sets strictures on how the character can react and interact. They are highly trained, SOAR requires a minimum of five years experience in military aviation before you can even apply, then the tests are brutal and the training can last two more years before you are declared mission ready.
This shapes the characters beyond mere military-service considerations. These are career warriors (though they wouldn't want to be referred to that way). SOAR pilots often fly well past the age of most front-line military, commonly into their fifties. This gives them a certain attitude, a degree of commitment, and a way of thought that sets them apart. They are the movie star celebrities of a very quiet world.
Character Layer
Connie Davis and Big John Wallace have dedicated their entire adult lives so far to being the very best. Striving constantly to become the best gunners, the best aircraft mechanics, and the best teammates they can, for at this level, wars are won and lost based on how well teams function together. I think of this as the character layer, how they interact with one another. Irritate or charm, push away or fall in love.
This is the layer where all stories start for me. I will write vignettes of their youth, others of their memories of the time period of the book from the vantage of old age. Or, sometimes, I let their past unfold as I write about them. I'll decide they need to react a certain way and I'll have to build why they made that choice. Or once I can see them in my head well enough, they'll react to a situation I've provided and then I have to figure out why they did.
Thematic layer
This is the one I can rarely see until after the first draft is complete. This is the "why" that drives these characters through their location, influenced by their culture, to react in the way the characters do.
In Wait Until Dark the theme is unusual for me in that I saw it clearly early in the first draft. Connie has no home. She lives wholly inside the arms of the military, her only remaining family. Big John comes from a family both deep and rich from the Oklahoma heartland. It is their conflicting definitions of home that first drive them apart and ultimately drive them together.
I love this theme and I now see that I have used it at least partially in several other novels in both romance and other genres. But in WAIT UNTIL DARK I feel that I finally found a way to express how I found home. Five days after college I drove across the entire country to get as far away as I could from all but my sister. For almost twenty years I struggled and kept changing my definitions of home. I rebuilt a live-aboard sailboat, and designed and built houses trying to achieve of built home. I finally found a lady who had such a simple definition of home that I only have to hold my wife's hand to remember it.
I hope you like my definition, it seems that Connie and John did. Enjoy!
Name: Big John Wallace
Rank: Staff Sergeant, Chief Mechanic and Gunner
Mission: To serve and protect his crew and country.
Name: Connie Davis
Rank: Sergeant, Flight Engineer, Mechanical Wizard
Mission: To be the best…and survive.
Two Crack Mechanics, One Impossible Mission…
Being in The Night Stalkers is Connie Davis's way of facing her demons head-on, but mountain-strong John Wallace is a threat on all fronts. Their passion is explosive, but their conflicts are insurmountable. When duty calls them to a mission no one else could survive, they'll fly into the night together—ready or not.
"A rousing mix of romance and military action thrills…Buchman blends tender feelings with military politics to keep readers riveted."—Publishers Weekly
"I can't wait for the next book."—RT Book Reviews, 4 Stars
"Filled with action, adventure, and danger."—Booklist Starred Review
ABOUT THE AUTHOR
M. L. Buchman has worked in fast food, theater, computers, publishing, and light manufacturing. It's amazing what you can do with a degree in geophysics. At one point he sold everything and spent 18-months riding a bicycle around the world. In 11,000 miles, he touched 15 countries and hundreds of amazing people. Since then, he has acquired a loving lady, the coolest kid on the planet, and lives in Portland, OR. For more information, please visit >http://www.mlbuchman.com/.
To Purchase WAIT UNTIL DARK: Amazon | Barnes and Noble | Books-a-Million | IndieBound | Chapters/Indigo | Sourcebooks | Discover a New Love
One commenter (US / Canada) will win a copy of WAIT UNTIL DARK:
To comment on M.L. Buchman's blog please click here.