Readers of my Sinners on Tour series typically say that the heroes of the series—the five members of the rock band Sinners—have a strong camaraderie that enriches each of the books. They joke around with each other constantly, which also adds to the humorous flavor of the series. I suppose if you live in a bus with four other guys for six months out of the year, you're bound to form strong friendships, drive each other insane, or a little of both. Jokes will be made. Pranks pulled. Four of the five members of Sinners have been together since high school. They've known each other for over ten years. They understand each other's quirks and limits. They accept each other. They've formed a surrogate family over the years and defend each other almost as much as they give each other a hard time. The newest member of the band, Jace Seymour, has only been a part of the band for three years. It's a dream come true for him. Still, he has a difficult time finding where he fits in this close-knit group.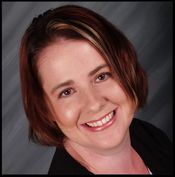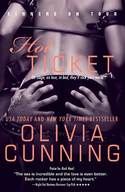 Jace's book, HOT TICKET, is like the rest of the books in the series, in that a band member falls in love with his perfect mate. But there are other themes in this story and the series. Jace not only finds the love of his life while on his journey toward true love, but discovers strong, lasting friendship and becomes part of the family he never realized he had. His biological family gives dysfunctional a whole new meaning. Many of his emotional scars were caused by the neglect of his mother and the abuse of his father. Jace has a difficult time recognizing love and does not accept affection easily, so when the band's drummer teases him, Jace thinks Eric is picking on him because he doesn't like him. On the other hand, Eric shows his acceptance of his "bros" by teasing them. That's his way. It's Jace's girlfriend, Aggie, who finally opens Jace's eyes to show him the love that's right in front of him. Here's an excerpt of the scene when she first mentions it:
Aggie hugged Jace as soon as he was within reach.
"They loved you out there," she said.
"Nah."
"You honestly don't see how people feel about you, do you?"
Jace met her eyes. "What do you mean?"
"There's so much love in your life, but you don't recognize it. You won't let it in. That's why you feel so lonely, baby. Don't you get it? It's not them. They care about you. It's you. You don't see it."
He scowled and watched the band play the next song while he contemplated Aggie's words. What did love look like anyway? What did it feel like? He'd thought he'd experienced it a few times. His parents. The first girl he'd ever fallen for. His band. And his more recent feelings for Aggie. Was any of it really love? Was all of it love in different forms? He didn't know. He had nothing to judge by. But he was lonely—always lonely. Even in a crowd. But not when Aggie was near.
Eventually, Jace does recognize the love in his life and opens up to embrace it, but it's a difficult road for him. Aggie just wants him to be happy even if she has to push him out of his comfort zone to find it.
What do you think makes a good friend? One commenter will win HOT TICKET (US / Canada only)
Where's the Fine Line…
Between darkness and desire
Need and oblivion
Pain and pleasure
A man as talented as Sinner bass guitarist Jace Seymour needs a woman who can beat out his self-doubt…
A woman as strong as Mistress V needs a man she can't always overpower…
And in each other's tight embrace, an escape from harsh reality is always a welcome diversion…
About the Author
Raised on hard rock music from the cradle, Olivia Cunning attended her first Styx concert at age six and fell instantly in love with live music. She's been known to travel over a thousand miles just to see a favorite band in concert. As a teen, she discovered her second love, romantic fiction — first, voraciously reading steamy romance novels and then penning her own.
To comment on Olivia Cunning's blog please click here.