Hi, Opal! Welcome to Fresh Fiction. Please introduce yourself and tell us about your latest book, STROKE OF LUCK. 
Hi. Thank you for inviting me! It's always a pleasure!
I'm Opal Carew and I've been writing erotic romance for over 20 years. I'm a cat-loving, artistic, romantic sort, but I spent most of my career as a high-tech professional. I dyed my hair pink (or purple or blue) 30 years ago before it was popular. I don't like to live in a box or colour within the lines. Well, I do the latter when I'm actually colouring, but I like to draw my own lines. 😉
April, the heroine of Stroke of Luck, has always tried to stay within the lines and do what is expected of her, and it got her into a big mess. To get her life back on track, she needs to do something unexpected and a little crazy so that she can take back the control she's lost.
April starts out down on her luck–she thinks she's going to Vegas to get married, but gets cheated on, left, and has to foot the hotel bill. What do you think readers will love about April?     
I hope my readers will love April's tenacity and strength of spirit. She faces a life changing betrayal by her fiancé, and through the course of the story needs to face traumas brought on by that betrayal and by her past love of another man, one who is helping her now. With each new blow, despite the toll, she picks herself up and continues to move forward.
There are TWO heroes in STROKE OF LUCK, Quinn and Austin. Quinn and April have a past, and Austin is immediately attracted to her. What are your favorite traits in these two characters?     
I love stories about a strong man who is so in love with a woman that even though he believes she betrayed him in the past, he still can't stop loving her. Of course, he denies that what he feels is love.
Quinn is that kind of hero. Okay, that's not a trait. But it does speak to his generosity of spirit because, despite the pain he's suffered because of her rejection in the past, he doesn't hesitate to help and support April when she's in trouble. He may at times come across as hard-hearted, but that's only because he's fighting so hard to keep a distance between them. What I love most about Quinn is his protectiveness of April.
Austin is also a strong, protective man and is totally on board with helping April. He reads people well and easily puts April at ease. He knows that his good friend, Quinn, is totally in love with her and will do anything he can to bring the two of them together again. A goal that becomes more and more difficult as he finds himself falling for April, too.
Austin is charming and light-hearted, taking life as it comes. His fun personality is a great counter-balance to Quinn's more serious nature.
Vegas is such a fun setting for a romance novel! What do you love about Las Vegas and what do you think it adds to your story? 
What I love about Vegas for a story setting is the carefree decadence that can lead to questionable choices. Imagine waking up in bed and, aghast at what you see around you, thinking "What the hell did I do last night?" If you want a better picture of what I mean, go to your favourite online store and read the prologue from Stroke of Luck!
For an erotic romance story, the gambling aspect provides an opportunity for some fun and creative sex scenes. This time imagine being in a luxurious private poker suite with just you, two sexy billionaires who want you, and way too much champagne available.  
I love asking authors what they've been reading? Can you tell us about a few recent reads you loved?  
Not really. I'd rather be writing fiction than reading it, so when I am reading, it's usually non-fiction books about writing or art. More often, I find articles, podcasts and videos to improve my skills and learn more about the things I enjoy, or to expand my horizons with new knowledge.
What can readers expect from you next? 
In the past, I would have had another book already available for preorder to tell you about, but I took sick about three years ago and haven't been able to write much since then. Luckily, I was almost finished Stroke of Luck before I got sick.
I am writing again now, but I'm taking it slow and easy. I decided to start with stories under my Ruby Carew name, which is more erotica and not necessarily romance, focused more on the heroine's sexual journey. As Ruby, I write collections of short stories where each story focuses on a step in the heroine's journey, but often builds a larger story. In this case, it is a romance, but not in a traditional form.
I find this way of writing easier to tackle right now because it means I'm dealing with manageable size stories that I can finish without being overwhelmed. Because I took this path, I was able to draft six stories and have the seventh pretty well worked out before I needed a break.
These stories are for a series tentatively called Protecting Lily which is a romance between Lily and a biker named Savage who saves her from her abusive stepfather. Savage has six biker friends and Lily gets to know all of them very well ;), as does the reader. I plan to follow each of the bikers as they find their own love, so there will be a separate series for each of their stories, which will all be part of a larger series, tentatively called Savage Riders (or maybe Savage Bikers).
I hope to start publishing the Protecting Lily stories late this year or early in the new year.
I've also been planning a series called Her Enemy, Her Master (under my Opal name) for about four years and I hope to finish it over the next few months. I've been working on it in my head, and jotting down notes and snippets of scenes all that time. It's how I've been keeping sane while not being able to write. I already have the book covers, since when I started it, I thought it would be my next project.
If you'd like to be notified about either of these two series, please sign up for my newsletter here.
Rapid Fire Random Questions
Cats or dogs: Cat! I have several. I do love dogs, too, though. In fact, breaking news, my son and his wife just got a puppy. She's a beautiful little girl with brown and white body markings, a totally white head except for one light brown ear, and lovely blue eyes. Unfortunately, she is deaf and had a bit of a difficult start in life. This is her third home at only 15 weeks old. She is certainly in a home where she'll be well-loved and cared for now and is even learning some simple signing.
Book you recommend the most:  I have two. One is Hard Ride, which is part of the Ready to Ride series. It's a stand-alone book, so you don't have to read the others in the series, but when you meet these bikers, hopefully you'll want to! Hard Ride is a second chance at love story. When Liv knew Shock in college, he was heir to his family's business empire, but now he's a muscular, tattooed member of a biker gang. Shock has always wanted Liv, but she rejected him. Now there's something she needs from him, so he demands something in return. That she submit to him completely. If you love dominating, hard-edged heroes, but with a soft heart, this book is for you. I'm also pleased to say that it won two prestigious awards: The Golden Quill and the Golden Leaf.
The second book is Dirty Talk which is a poignant emotional story about a woman struggling with her sexuality because of a devastating trauma from her past, and the strong, sensitive man who helps her find her way. If you love wounded bad-assed alpha heroes with a strong, protective streak then you'll want to follow Sonny and Tal on their very special journey.
Interestingly, I tried something new with Dirty Talk. In the book, Sonny listens to four different erotic audios that help her move forward on her sexual journey. I hired a narrator with an amazingly sexy voice to record these audios and they are included with the ebook, or can be bought separately if you go for a print edition or just want to try the audios on their own. (You can listen to a sample here.)
Of all the books I have written, Dirty Talk is my favourite and I was pleased when it also won both The Golden Quill and the Golden Leaf awards.
Favorite smell: Lilacs and cinnamon buns. (Not at the same time!)
Ketchup or mustard: Ketchup. (Since I'm on a strict diet for health reasons, I make my own organic ketchup.)
You've been invited to a costume party – what do you dress up as?: A genie!
What fictional city/location would you visit?:  There's no specific place, but I'd go somewhere where there are flying carpets and friendly Djinn who can make anything magically appear in the blink of an eye.
Favorite childhood movie: The Wizard of Oz
How do you practice self-care?: I meditate to calm my mind and stay grounded. With my health issues, I have also changed my diet dramatically so that I eat much more natural and organic foods. (I've lost over 120 lbs in two years, with about 60 left to go.) I also use alternative health care as much as possible, while still using traditional medicine when necessary.
I do hobbies that are meditative, like diamond painting, drawing, and colouring.
I also ensure I don't let myself get pulled into things that I know will cause me too much stress, which is difficult when they are often things I want to do! The key is to pace myself and recognize when something is too much right now.
Breakfast or dinner?: Breakfast!
You have a totally free afternoon – no deadlines, no obligations, no Twitter notifications!  What do you do?:  My favourite thing to do on afternoons like that is to play board games with my husband and, if possible, my sons and their partners. If none of them are available, then I'd spend the time drawing or colouring fantasy creatures (like mermaids or fairies), doing diamond art, or learning the piano.
If it's a hot sunny day, however, I'd be floating on the water! All afternoon! It's been a great summer this year to do that.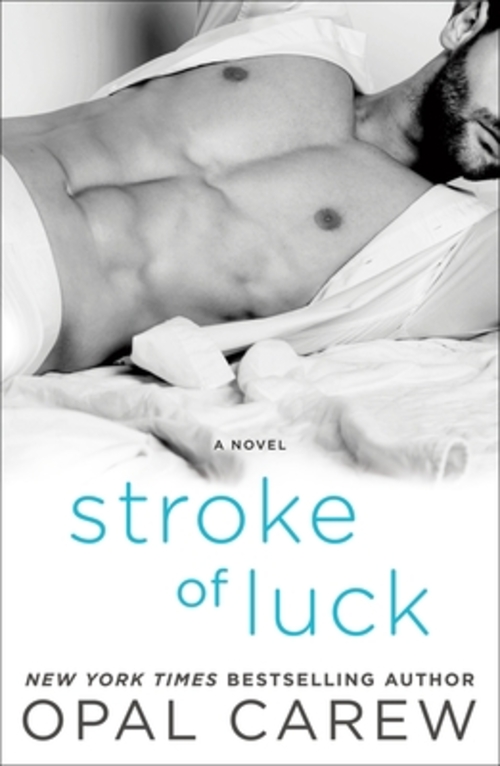 The newest erotic romance from bestselling author Opal Carew.
Getting cheated on and left with a hotel bill that costs more than she makes in a year was not a part of the plan when Riana came to Las Vegas to marry her wealthy fiancé. Her plans also didn't include getting bailed out of this horrible situation by Quinn, the ex-boyfriend she hadn't planned to see ever again. For Quinn, Riana was the one that got away and he's never gotten over her, no matter how successful he became.
Riana insists on paying Quinn back, so he makes her an offer–spend the next month with him and his business partner Austin while they're on vacation. It's clear to him that Austin is attracted to her, too, and Quinn's always liked the idea of sharing a woman with him. It's something that Riana wants to do, and after a few glasses of champagne–only enough to stop denying herself what she wants–she voices her desire to be with both men.
But as the month comes to an end, Riana has to face the reality she's falling for Quinn and Austin…and the possibility that one crazy night in Vegas could cost her one–or both–men.
Romance Erotica Sensual | Romance Contemporary [St. Martin's Griffin, On Sale: December 1, 2020, Trade Size / e-Book, ISBN: 9781250116826 / eISBN: 9781250116833]
A wedding that didn't happen turns out to be a good thing.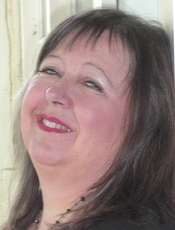 Opal Carew is the author of over a dozen romance stories in which she makes offerings of hope, success, and love to her readers. Opal loves crystals, dragons, feathers, cats, pink hair, the occult, Manga artwork, and all that glitters. She earned a degree in Mathematics from the University of Waterloo, and spent 15 years as a software analyst before turning to her passions as a writer. Opal lives with her husband and two teenage sons in Ontario, Canada