Danielle: Welcome to Fresh Fiction, Paul! We are thrilled to have you here. Can you tell us what inspired your new book, PLAYING THE PALACE?  
Paul:  Two things inspired PLAYING THE PALACE: first, I wanted to explore a passionate and uproarious romance between two people of very different social backgrounds, namely Carter Ogden, a lonely New York City event planner, and Prince Edgar, the openly gay Crown Prince of England. Beyond that, I wanted to create an all-out romantic comedy, to combat despair and celebrate the glory of falling in love despite seemingly insurmountable obstacles.
How do you feel your background in playwrighting and screenwriting influenced writing this novel?  
Writing for the theater, the screen and the page can be very different pursuits, but they do inform each other. I want PLAYING THE PALACE to have the pure fun of a great musical comedy, with the heart of a bigscreen romance.
There's a cast of delightful characters throughout PLAYING THE PALACE that add to the hijinks Carter and Prince Edgar find themselves involved in… do you have a favorite side character, who really stood out to you while you were writing this book? 
I hate to play favorites, but I do have a special fondness for James, Prince Edgar's devoted and caustic valet, especially when he tags along to the wedding of Carter's sister in New Jersey, and Queen Catherine, a ferocious monarch who first confronts Carter as he's searching for a late-night snack in the palace kitchen.
What are some of the elements you think are needed to make a rom-com truly shine? 
Romcoms need lively, funny, and determined characters; people we enjoy watching fall in love. There's a ferocious energy and charm to rom-com characters that I adore.
British Royalty—real or fictional—is an evergreen interest for readers! What do you think appeals to us about them so? Do you consider yourself a "royal watcher"? 
I've always been fascinated by the fact that royal cover stories on People magazine are often bestsellers. Americans have a fascination with royals, which I share. In a way, the royal family provides the glamour, heartbreak, and high style of old-time movie stars. Certainly, Meghan and Harry are dazzling, and Queen Elizabeth is a figure of great and admirable strength.
What can readers expect from you next?  
All sorts of things; I have movie and theater projects in the works, and a monologue I wrote was just performed by the wonderful Nathan Lane in a Broadway theater, for a socially distanced, masked audience of healthcare workers, as a way of bringing back live performances.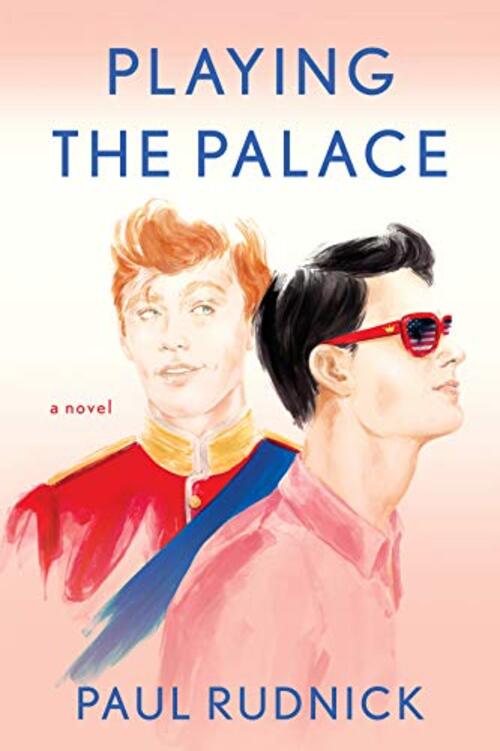 THEIR LOVE STORY CAPTIVATED THE WORLD…THE CROWN PRINCE AND THAT GUY FROM NEW YORK

When a lonely American event planner starts dating the gay Prince of Wales, a royal uproar ensues: is it true love or the ultimate meme? Find out in this hilarious romantic comedy.
After having his heart trampled on by his cheating ex, Carter Ogden is afraid love just isn't in the cards for him. He still holds out hope in a tiny corner of his heart, but even in his wildest dreams he never thought he'd meet the Crown Prince of England, much less do a lot more with him.  Yes, growing up he'd fantasized about the handsome, openly gay Prince Edgar, but who hadn't? When they meet by chance at an event Carter's boss is organizing, Carter's sure he imagined all that sizzling chemistry. Or was it mutual?
This unlikely but meant-to-be romance sets off media fireworks on both sides of the Atlantic.  With everyone having an opinion on their relationship and the intense pressure of being constantly in the spotlight, Carter finds ferocious obstacles to his Happily Ever After, including the tenacious disapproval of the Queen of England. Carter and Price Edgar fight for a happy ending to equal their glorious international beginning. It's a match made on Valentine's Day and in tabloid heaven.
Romance Comedy | Romance [Berkley, On Sale: May 25, 2021, Trade Size / e-Book, ISBN: 9780593099414 / eISBN: 9780593099421]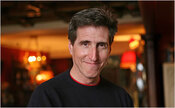 Paul Rudnick is a novelist, playwright, essayist, and screenwriter, whom The New York Times has called "one of our preeminent humorists." His plays have been produced both on and off-Broadway and around the world, and include I Hate Hamlet, Jeffrey, The Most Fabulous Story Ever Told, Valhalla, Regrets Only, and The New Century. His novels include Social Disease and I'll Take It, both from Knopf. He's a regular contributor to The New Yorker, and his articles and essays have also appeared in The New York Times, Esquire, Vogue, and Vanity Fair.
***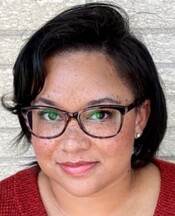 Danielle Jackson Dresser is a contemporary romance author (her debut novel with Berkley will be out in 2022!), avid reader, lackluster-yet-mighty crafter, and accomplished TV binge-watcher.
Once upon a time, she was a publisher publicist and continues to cultivate her love of books and reading by chatting with the best authors in the business as the Editorial Manager of Fresh Fiction and co-host of the Fresh Fiction podcast. Danielle is one of the Boozy Book Broads, a monthly author chat show streamed live on YouTube. She also moderates panels, interviews authors, and hosts a book club at Love's Sweet Arrow, the romance-focused independent bookstore.
Danielle lives in Chicagoland with her very own romance hero husband, darling daughter, and two tempestuous cats. Follow her on Twitter and Instagram, @dj_dresser.