Here's Clue #9 in Nancy Bush's version of the Clue game she's playing on her Facebook page. What could possibly make this car soar off the cliff in her July romantic thriller, THE KILLING GAME? Post your best, creative guest on Nancy's Facebook page, https://www.facebook.com/nancybushauthor/, and she'll send the poster of her favorite guess a made-in-Oregon gift.
Rafferty Family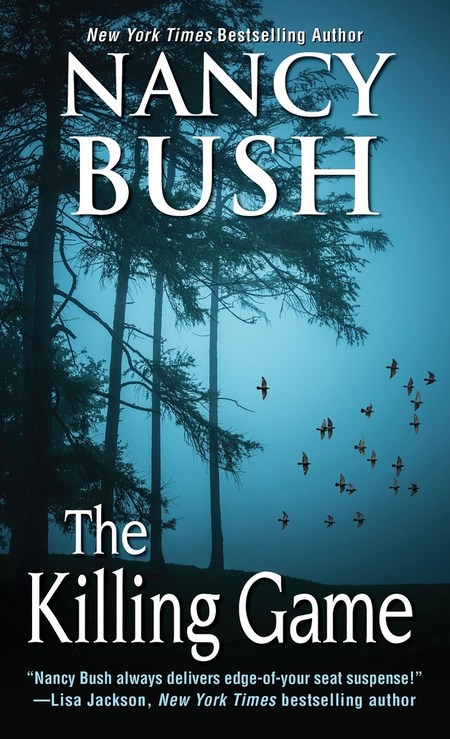 From New York Times bestselling author Nancy Bush comes a tense, intricately plotted novel of suspense, as one woman becomes the focus of a killer's warped game of revenge and murder.
The Rules Are Simple:
It's the ultimate test of strategy and skill. The killer chooses each opponent carefully, learning each one's weaknesses. Every meticulously planned move is leading to a devastating checkmate. Because in this game, all the pretty pawns must die.
First You Play
Andi Wren is fighting to keep her late husband's company safe from vindictive competitors. When she receives an ominous note, Little birds must fly, she turns to P.I. Luke Denton. But though Luke has personal reasons for wanting to take down Wren Development's opponents, his investigation suggests this is deeper and far more dangerous than a business grudge.
Then You Die. . .
In a basement on the outskirts of town, police detectives unearth piles of skeletons. As they learn the shocking truth about each victim's identity, their case collides with Andi's, revealing a killer's ruthless plot and a chilling, lethal endgame…
Romance Suspense | Suspense [Zebra, On Sale: July 1, 2016, Paperback / e-Book, ISBN: 9781420134667 / eISBN: 9781420134674]