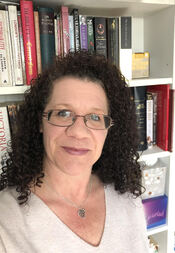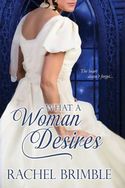 The market is full of romance books – mainstream romance, romantic suspense, paranormal romance, medical romance, cowboy romance…the list goes on. So how does a romance writer attempt to stand out from the crowd? To keep her or his precious readers interested and anticipating their next release?
I am lucky enough to write three romance sub-genres for two different publishers – I write Victorian romance for eKensington/Lyrical press, mainstream romance and romantic suspense for Harlequin Superromance. The fact that I get to alternate between the three keeps me interested as a writer and, I hope, keeps my readers looking forward to seeing what type of romance releases next.
As I am currently writing my sixteenth novel, the issue of what keeps my writing fresh is a big one. I hope because I live so close to where my Victorian books are set and that Bath is a different city from London, I bring a different feel and atmosphere than many other historical romances.
For my contemporary work, I am the first author to have books in the Harlequin Superromance line with all British characters in a British setting. Again, I hope this makes my books different than others on offer.
As for the stories themselves? My Victorian romances tend to focus on the lower classes and their problems, rather than balls, dances and upper class propriety. I like to research how the 'real people' lived in the late 1800s. The problems they faced, the changing world around them, domestic changes, moral changes, the fact that more and more women wanted to stretch further than keeping a nice house and a happy husband. I like that I am building a reputation for writing darker Victorian romances and the feedback from readers and reviewers has given me the confidence that there is a space in the market for me and my work.
The Harlequin Superromance line runs to 85,000 words so are the biggest of Harlequin lines. There is room outside of the central romance to explore. I have touched on domestic abuse, money laundering and drug abuse––issues you wouldn't normally expect between the pages of a romance novel!
I personally feel that romance writing has as much scope and freedom as any mainstream novel…as long as the relationship of the hero and heroine is always at the forefront. I hope your visitors agree and try one of my books!
From country girl to actress of the stage, one woman dares to live her dreams—but is she brave enough to open her heart…?
Monica Danes always wanted more than the village of Biddlestone had to offer. After a failed courtship to a man of her parents' choosing, she fled for the city of Bath and never looked back. Today, Monica is the undisputed queen of the theater—a wealthy, independent woman. But when she is called home in the wake of tragedy, Monica returns— intending to leave again as soon as possible.
Thomas Ashby has been a groom at the Danes estate since he was a boy—and has been enamored with Monica for almost as long. He knows he isn't a suitable match for his master's daughter, despite the special bond he and Monica have always shared—and their undeniable attraction. But now that she's returned, Thomas has one last chance to prove himself worthy—and to show Monica a life, and a love, she won't want to give up…
Fresh Fiction reviewer Linda Green calls it "a wonderful tale of independence and love in the Victorian era". Read the full review here.
Scott Walker doesn't have time for a relationship. The sexy mechanic has career ambitions, not to mention a mother and three sisters to take care of. The last thing he needs is Carrie Jameson, the beauty he never forgot, arriving in Templeton Cove over the holidays with some unexpected news.
Scott still finds Carrie irresistible, and he's not one to shirk responsibility. Scott's issues with his own dad make the prospect of parenthood a minefield. But if he and Carrie can overcome their fears, this Christmas could bring them the best gift of all.
About Rachel Brimble
Rachel lives with her husband and two young daughters in a small town near Bath in the UK. She started writing short stories about eight years ago but once her children were at school, she embarked on her first novel. It was published in 2007. Since then, she's had several books published with small presses and in 2012 signed two book contracts with both Harlequin Superromance and Kensington.
Represented by US agent Dawn Dowdle, Rachel is a member of the Romantic Novelists Association and Romance Writers of America, When she isn't writing, you'll find Rachel with her head in a book or walking the beautiful English countryside with her family. Her dream place to live is Bourton–on–the–Water in South West England. And in the evening? Well, a well–deserved glass of wine is never, ever refused…