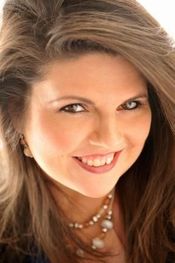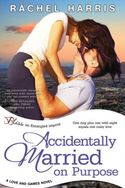 When I was eight years old, I fell hard and fast for Jordan Knight from New Kids on the Block. I wallpapered my bedroom with his face, slept on a pillow with his likeness, and even owned a doll—complete with unfortunate rat-tail. Many summer days were spent daydreaming that the group's tour bus would randomly break down in front of my house, forcing them to stop inside to make a call, and he'd see my prepubescent self and fall madly in love.
Any surprise I became a fiction writer??
No surprise, that dream didn't quite pan out. One dream that did was that I became a published author. I began the journey with my young adult time-travel series and then last summer, I decided to enter the exciting world of adult romance. My debut, TASTE THE HEAT, introduced readers to the world of Magnolia Springs, a fictional small town based on the real ones I grew up in around New Orleans. That hero was a widowed father fire captain and he instantly stole my heart. Next up was a crooning restaurant owner/tatted up math nerd, and once again, my heart was a goner. When it came time to write book three, I wasn't sure how I could possibly write a hero that could be better than my first two…
And then I remembered my childhood daydreams.
See, my Jordan Knight crushed morphed into a Justin Timberlake one in high school. Later, it became an Adam Levine obsession, and don't even get me started on Luke Bryan. Musicians, whether they be of the pop, rock, or country persuasion, have always floated my boat, and when I remembered that—and got a giddy tingle in my gut—I knew I'd found my winner.
Tyler Blue, the hero in ACCIDENTALLY MARRIED ON PURPOSE, is a country music superstar. Women worldwide adore him, he writes songs that make them weep, and he's cute as hell. The best part? He falls for Sherry Robicheaux, my wild child, fun-loving heroine that happens to have a whole lot of me in her DNA.
I just couldn't help myself!
I took those silly daydreams, the fan fiction I wrote in my head and even some on paper (no, I will not be sharing those with anyone!), and I breathed new life into them. In turn, those fantasies breathed new life into my writing. This book practically wrote itself. I giggled and swooned right along with my characters. A lump sat lodged in my throat through many scenes, even though I'd plotted the whole thing and knew how it would turn out, because I was living this story with them. I had become Sherry, Blue had become the embodiment of every celebrity crush I'd ever had, and I fulfilled that childhood wish.
Somewhere, eight-year-old Rachel is sitting in her Jordan Knight bedroom, kicking her feet and grinning. At my cluttered desk in Northwest Houston, so is thirty-four-year old Rachel.
What about you? Who was your childhood crush? Anyone else plaster the walls with cute boy posters? Comment below to be entered to win a copy of TASTE THE HEAT.

To comment on Rachel Harris's blog please click here.