My latest novel, THE PHOTOGRAPHER'S TRUTH, takes place in Paris. The book traces the lives of Ian Baines, a Silicon Valley software engineer and Luca Sparks, a former fashion photographer. Their lives are turned upside down as they fall in love. The crux of the story is that love is not always what we want it to be – it's messy and inconvenient, but it's always beautiful and exciting.
I don't want to give away too much about the story, but I thought it might be a lot of fun to share some of the more romantic activities I discovered while doing my research in Paris. Just in case you're over there with a loved one – here are a few "off the beaten path" activities that capture the flavor of the City of Light.
Grab a coffee or a glass of wine in Montmartre – One of my favorite parts of town is the little village of Montmartre. It's nothing like the rest of the city – it feels almost Mediterranean. I got to spend some time here while researching The Photographer's Truth, climbing up the steep steps and tiny alleys where artists and writers from the last century spent their time. This is the perfect place to find a cute little café and hide away for a few hours with a best friend or someone you have the hots for – you'll find yourself slipping into conversations about everything from soccer to the meaning of life.
Catch the Sunrise at the Basilica of the Sacre Coeur – This is not for the faint of heart, because it requires getting up pretty early and hiking up a rather large hill. But, if you have the gumption, I would highly recommend it. The church is at the highest point in the city and the views are spectacular. Afterwards, work your way down the steps and you'll find yourself in Montmartre – also a great opportunity for a romantic moment or two (see #1).
Summer Stroll and glass of wine along the Seine – The summer is magnificent in Paris and the city comes to life during the warm months. The Seine is the heart of city life, with games, artists, musicians, and pop up cafes and bars along the banks of the river. There is almost no better way to spend a sunny day than a leisurely stroll along the river between the Eiffel Tower and Notre Dame. You can stop and participate in drawing chalk murals, try your skill at a game of hop scotch and then just relax at one of the little beer gardens or wine bars set up along the way. This is definitely one of my favorite ways to while away an afternoon.
The gardens behind Notre Dame – You might have a green thumb or maybe not. Either way, the gardens behind Notre Dame Cathedral are a great place for a walk. While the tourists are all clustered around the front of the church, the gardens are tucked neatly in the back. It's a beautiful surrounding –with the flying buttresses on one side and the river on the other. It's a great place to steal a kiss.
Croissants on the Rue Cler at L'éclair – When the crowds make the Eiffel Tower unbearable, grab your travel partner and head off to the back streets. A few blocks behind the Tower is a beautiful little street called the Rue Cler. It's mostly closed to cars and it's full of flower shops, wine bars and bakeries. My favorite little café is L'éclair. It's a fabulous place to unwind after the tourist destinations or a great way to avoid them altogether.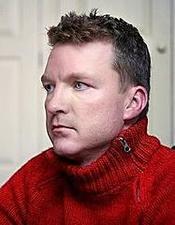 A little bit more about me – I was born in a small town outside of Boston. My dad was in the Coast Guard and so I grew up in a lot of different places – New Orleans, Cape Cod, North Carolina and Sitka, Alaska. When I wasn't in school, I spent most of my time in Coast Guard hangers or reading. Today I live in San Francisco where my hobbies include writing, running and wine tasting! Like everyone else I wear a few hats. I work in the high tech industry in marketing. I hold a bachelor's degree from Greensboro College and a master's in communication from Emerson College.
When I read a writer's bio, I usually want to know why they write – what makes them sit down at a keyboard and what do they hope to accomplish. When I ask myself those same questions, it's more difficult to answer. I've always loved writing – in any capacity. For a long time, I got enough fulfillment out of the writing assignments I did for work. I've written white papers on software, airlines, mobile technology and advertising practices. These were (and continue to be) great assignments and I absolutely love them – I get to learn about all sorts of cool new things all the time. But eventually I wanted to do something more personal. So I started a blog called BrandFiller. I recruited several contributors and we had a lot of fun for a year or so writing short form articles and posts about everything from hockey to fashion. Let me say – for me blogging was A LOT of work. It was rewarding, but I wanted to do something bigger – something that expressed bits and pieces of my own life and feelings in a work of fiction. So that's when I decided to retire the blog and try a novel. I never expected anyone would publish it. But the team over at Bold Strokes Books saw my manuscript for Brothers and decided to take a chance on me. You can be the judge of if they were right, when the book comes out on December 1, 2015. So what makes me sit down and write now? I guess just the opportunity to express myself and share that expression.
My writing comes from a combination of experience and imagination. My family – especially my husband Dana – is a big part of my inspiration. They're always pushing me to do more and I love them for it. I also love to travel, and I manage to work the details from the places I visit into the stories and the books I write. Someone once told me that the only true value you ever get for your money is travel – and I couldn't agree more.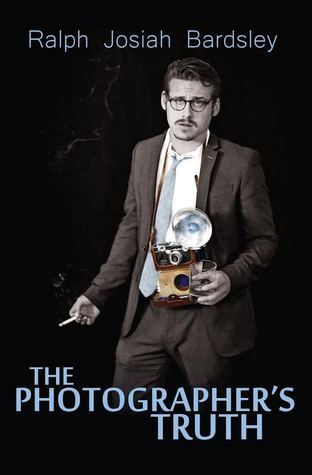 Ian Baines seems to have it all—a career as a hotshot software programmer in Silicon Valley, a beautiful wife and family, a nice house in an upscale San Francisco neighborhood, and a past that he's mostly managed to forget. Life takes an unexpected turn for Ian when he finds himself in Paris for a three-month work project where he meets former fashion photographer Luca Sparks. The unlikely friendship grows and Ian sees a new side to life as Luca takes him on a journey through the glamorous and lustrous Paris nightlife. But something strange starts to happen during their adventures in Paris—the two start to fall in love. Both battle their own demons on the road to self-discovery, ultimately learning how to come to peace with their feelings and their pasts.
Romance Gay [Bold Strokes Books, On Sale: July 12, 2016, Paperback / e-Book, ISBN: 2940156767151 / eISBN: 9781626396388]