Three, four days in a row, Aleandro had been drawing the girl in the square. At times, it felt somehow wrong, as if he were stealing something from her, but what harm was there in it? It was the only hour in his long day when he felt unburdened, free. There were no demands of him here in the cool shade of the church, no brothers to feed, no fiddle to play, no one to answer to. It was only him and his charcoals and this face, this Botticelli face that inspired his hands to move as never before.
When he first set his eyes on her all of five days ago, she stopped him in his tracks. She was beautiful, there was no denying it, but he'd seen plenty of beautiful women before. Unlike girls of her age, there was no flirtatiousness in her walk—she walked straight and powerfully, with purpose, a bit like a man—even though everything about her was feminine, the honey-blond tresses reaching down to her waist, the small feet inside the red sandals, the slender calves.
At the café, she sat at a table under the geranium balcony and took off her sunglasses, and her eyes were yet another enigma. Were they blue or dark? Dark, he thought at first, like ink dropped in a glass of water; blue, he thought as her gaze drifted up to the sky. Definitely blue, the intense aquamarine of a sea where it meets the horizon. In the end, it didn't matter the color. They were the largest, most luminous, most striking eyes he'd ever seen. Right then and there, he dropped his knapsack at the base of the chapel and reached for his notepad and pencils, forgetting where he was going.
Since Aleandro was a child, drawing and painting had been his everything, his ballast, his joy, his companion. Yet, since his parents had died two years prior, the responsibility for his brothers, the worry to provide for them, had brought with it a lack of inspiration that had persisted like an incurable illness. The summer before, he'd given it up altogether, although he still carried paper and charcoals wherever he went. He could never let go of it entirely, couldn't accept that perhaps it had been a momentary phase in his life, yet each attempt of late left him more disillusioned than the last. To be able to draw again! To fall back into it with such ease! As he watched his hands move over the parchment, he nearly wanted to weep.
And she kept surprising him. Each day, she came bearing small trinkets for the scampering kids in the square— butterscotch candies, stickers, ribbons for the girls. She would ruffle their hair, laugh with them, then she would continue on to that same café with a book under her arm, her heels striking the cobblestones as if to defy the quietness of the piazza.
He couldn't imagine what she read every day in those massive books of hers, only that it had to be good, very good. A whole hour would pass without her lifting her eyes from the pages, tapping her foot under the table, chewing absentmindedly on her fingernails. Love stories, he decided, and smiled to himself broadly.
On this last day, he was capturing the slope of her shoulder reclined against the wicker café chair when a flurry of movements drew his eye away from the paper. A disruption of sorts. It took him but an instant to grasp what was happening, and then he was on his feet, chasing the little vandal—a boy of about the same age as his brothers he knew from the gypsy town. It wasn't the first time he'd seen him rob in broad daylight, nor the first time that he'd shaken the life out of him, threatened to take him straight to the police. But never before had he acted with such will, such sheer determination.
Halfway back to the square, finger-brushing his curls, he imagined her surprise when he brandished her purse. To actually have a reason to speak with her! He couldn't stop smiling. What he didn't expect was to find her no longer at the café but on a nearby bench under an alcove, weeping quietly into her hands.
For a few moments he stood there like a four-year-old lost in a park, staring at the purse in his hand, and after some contemplation, he tucked it inside his knapsack. Not knowing what else to do, he made his way back to his usual spot, and while he waited, he took out his supplies and began drawing again.
He should have placed the satchel down next to her and gone, but a shard of light broke through the clouds, catching the gold in her hair, and he had to keep drawing. And what happened next—well, what happened next would cause him to spend many nights in bed tossing around.
There had been no words of gratitude, only a feeble attempt to push some money into his hand, and he'd never felt more conscious of the shabbiness of his clothes, of his dirtcaked fingernails and the stench of poverty emanating from his every pore. Yes, it was easy to see himself through the eyes of someone like her, and he'd departed in a hurry, swallowing his humiliation and what he recognized, even though he'd never felt it before, as the cold sting of heartbreak.
And yet, despite the voice in his head that wouldn't stop mocking him, that night after his brothers were asleep, he took out his sketching supplies and went down by the fishing pond with a lantern and began a new portrait of her. From underneath the strokes of his pencils, her face came to him once more, not perfect, no, not at all, but the eyes! Those eyes were captured in near perfection, and he was there with her again in the square under the clouds. This time he painted in her hair the red carnation he'd envisioned extracting from the buttonhole of his vest and handing to her. It was nearly dawn when he fell asleep in the grass with the etching of her face folded against his chest.
Excerpted from WHEN THE SUMMER WAS OURS, by Roxanne Veletzos. Washington Square Press (Atria Books), 2021. Reprinted with permission.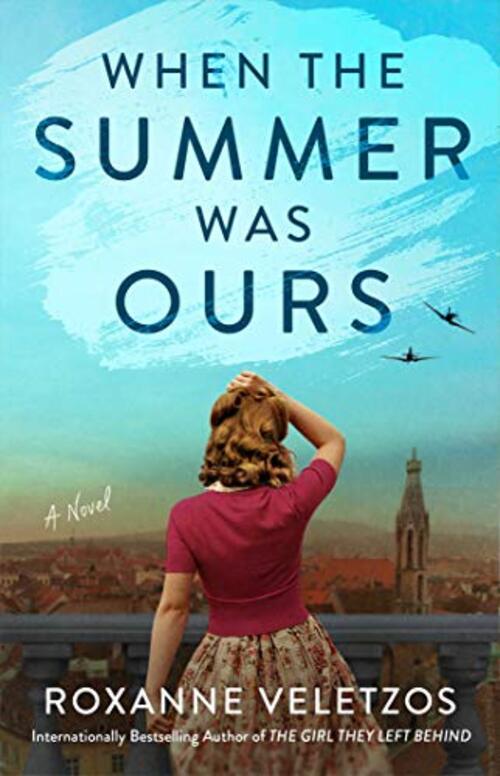 Hungary, 1943: As war encroaches on the country's borders, willful young Eva César arrives in the idyllic town of Sopron to spend her last summer as a single woman on her aristocratic family's estate. Longing for freedom from her domineering father, she counts the days to her upcoming nuptials to a kind and dedicated Red Cross doctor whom she greatly admires.
But Eva's life changes when she meets Aleandro, a charming and passionate Romani fiddler and artist. With time and profound class differences against them, Eva and Aleandro still fall deeply in love—only to be separated by a brutal act of hatred.
As each are swept into the tides of war, they try to forget their romance. Yet, the haunting memory of that summer will reshape their destinies and lead to decisions which are felt through generations.
From the horrors of the Second World War to the tensions of the 1956 Hungarian uprising and beyond, When the Summer Was Ours is a sweeping story about the toll of secrets, the blurred lines between sacrifice and obsession, and the endurance of the human spirit.
Historical [Washington Square Press, On Sale: August 24, 2021, Trade Size / e-Book, ISBN: 9781982152130 / eISBN: 9781982152147]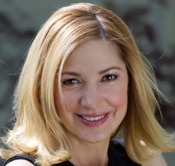 Roxanne Veletzos was born in Bucharest, Romania and moved to California with her family as a young teen. Already fluent in English and French, she began writing short stories about growing up in her native Eastern Europe, at first as a cathartic experience as she transitioned to a new culture, then simply to pursue what had become an unrelenting passion. She has worked as an editor, content writer, and marketing manager for a number of Fortune 500 companies and has been writing fiction full-time since 2012. Her first novel, THE GIRL THEY LEFT BEHIND, is based on her family's true story.