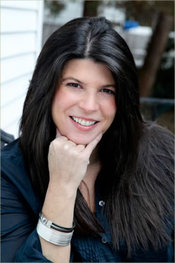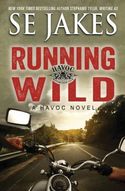 Thanks so much to Fresh Fiction for hosting me on the tour for RUNNING WILD: Havoc Book 1.  This is the start of a brand new series, with different heroes for each book and HEAs at the end of each book.  Sean Rush and Ryker stole my heart a long time ago, and I'm excited for you guys to meet all of them.
***
So today, I wanted to talk about Sean and Ryker from RUNNING WILD. I keep saying that Sean is Blue-ish (from FREE FALLING)…they're still alphas but a different, quieter kind of alpha.  A complete wiseass, hopeless when it comes to understanding the basic tenets of love and romance, I feel like Sean was raised by wolves.
And I mean really, he was.  He's the son of a thief—a murderer—so Sean's got stealing in his blood, but he doesn't have the violence he tells us his parents had.  Yes, Sean will always fight for survival (his and those closest to him) by whatever means necessary, but even in his stealing, he only takes the more expensive cars.  He's found a way to justify his addictions.
Ryker is the most patient man in the world.  And he's not really a patient man, but I guess, for the guy he loves, he can be.  It was hard at times to watch the way he forced Sean to deal with Havoc on his own at times.  Those MC guys aren't easy—they're not just going to accept Sean because Ryker says so.  As much as it might seem, Ryker's got to let Sean go through a bit of hazing, and I think Sean shows those guys that he's worth it, that yeah, he could defend the club, his man, himself.  MC dynamics are different than the real world dynamics, and I think Sean handles them well, considering.
Ryker—and Havoc—have a lot to protect.  Sean is self-protecting.   So when they let their walls down, it's awesome to watch.  But trust me, all I did was shake my head at Sean most of the time.  He made me laugh, but there were many times I wanted to shake him.  But, like I said, raised by wolves.  All things considered, Sean's a damned good man.
***
Sean Rush is an adrenaline junkie. That's why he was in the Army, why he steals and races classic muscle cars…and why he can't stay away from bad boy Ryker, a Havoc Motorcycle Club lieutenant. Fortunately, Ryker can't seem to stay away from Sean—he's spent the last eight months breaking into Sean's apartment and stealing into his bed, leaving Sean physically satisfied but increasingly restless.
Sean has always avoided relationships. He likes to come and go without being controlled. And Ryker is possibly the most controlling man he's ever known. Still, he finds that he wants more from Ryker than their silent nighttime encounters.
Then one of Sean's thefts goes bad, and Ryker's protective instincts kick into overdrive. He takes Sean to the Havoc compound, determined to keep him safe. But Sean's past threatens the safety of Havoc—and everything Ryker holds dear. Worse, Ryker's hiding secrets of his own. Soon it's obvious that the adrenaline rush can't keep them together anymore. But maybe love can.
***
FYI, I'm also writing a m/f MC series under the Steph Tyler name—the first book of that series, Vipers Run is out now as well.  And there's a very light crossover in that you'll see names of MCs that are main characters in my Vipers series—namely Vipers MC, along with the Heathens.  Havoc's friendly with Vipers, not so much with Heathens (they seem to be everyone's enemy at the moment).
***
SE Jakes writes m/m romance. She believes in happy endings and fighting for what you want in both fiction and real life. She lives in New York with her family and most days, she can be found happily writing (in bed). No really…
You can contact her the following ways:
She spends most of her time writing but she loves to hear from readers!
SE Jakes is the pen-name of New York Times Bestselling author Stephanie Tyler (and half of Sydney Croft) — please go to my media kit to learn more!
Enter to win a $100 gift card to Riptide publishing!