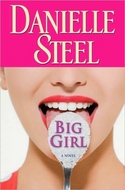 Can you remember the first "adult" novel you read? I don't fully recall, but believe that the first "adult" novel I read was The Promise by Danielle Steel. As we may have discussed previously because of that I've always felt a loyalty to Steel, and even though she is extremely prolific I have found myself veering away from her over the years.
When I discovered audios I found that my library offered several of her titles as downloads, and so decided that audio reading would be a way to be loyal without having to do visual reading. It was amazing, because I discovered that some of what had begun to annoy me when I used my eyes to read was missing when I used my ears to read.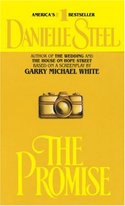 Therefore I went back to my library and downloaded more of her audios, and have been slowly working my way through. I recently listened to and really enjoyed A Good Woman, and that made me decide to see if her newest release was available. It wasn't, but I thought ok…I'll put it on hold in book form.
That means that I'm spending time this weekend reading Danielle Steel's Big Girl. Unfortunately it didn't take long for me to find some of those annoying things I've discovered in more recent work, but I'm persevering, because without The Promise I might never have discovered my love of romances, and where might I be today without the wonderful books of authors like Robyn Carr, Susan Wiggs, and Susan Mallery just to name a few.
So thank you to Danielle Steel for helping me transition from young adult novels to adult novels, and for still writing all these years late as many of my favorite authors such as LaVyrle Spencer, Millie Criswell, and Christiane Heggan have retired.
Do you have a one time favorite author that you're embarrassed to admit to still be following even if you don't like their books quite as much as you once did?
Until next week happy page turning.
To comment on Guilty Reading? Please click here.